Important News About BLUE Natural Veterinary Diet®
NP Novel Protein - Alligator


What will be Happening
Starting January 1, 2020, the state of California will ban the sale of any products containing alligator, including pet food. If you feed our BLUE Natural Veterinary Diet NP Novel Protein-Alligator to manage your pet's adverse food reactions, you will not be able to order it after January 1, 2020.


How Blue Buffalo Natural Veterinary Diet Can Help
Blue Buffalo is dedicated to helping your pet transition to a new therapeutic diet that will help treat the same conditions as our NP Novel Protein formula.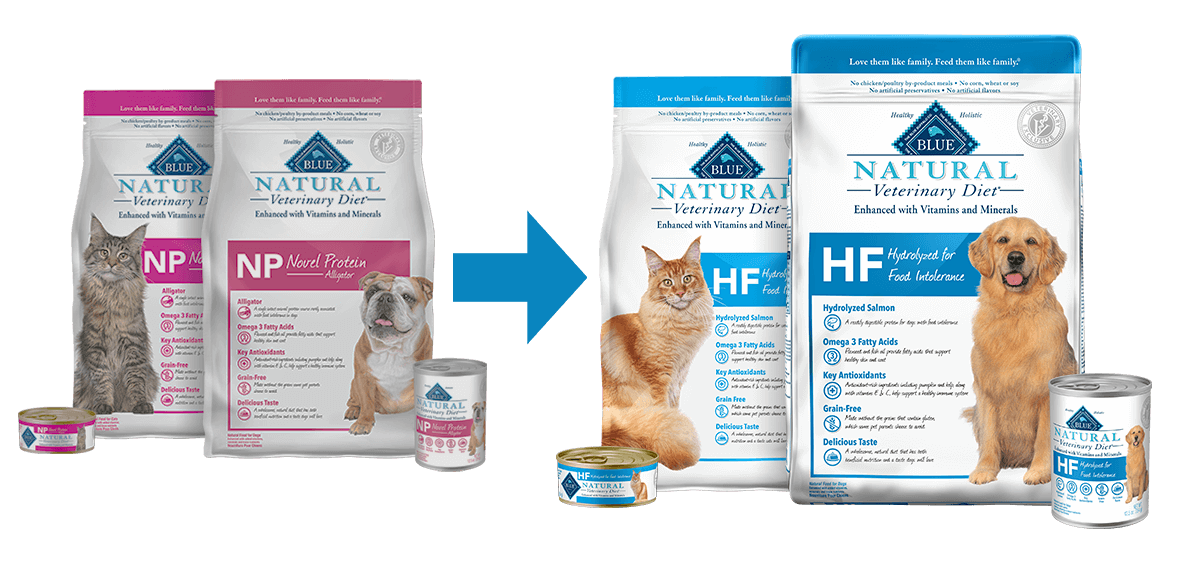 BLUE Natural Veterinary Diet HF Hydrolyzed for Food Intolerance HF Dog and Cat features:
Hydrolyzed salmon, a readily digestible protein source that helps minimize the chance of adverse food reactions

Omega-3 fatty acids to help promote healthy skin and coat

Key antioxidants to support a healthy immune system

Tasty ingredients to provide a healthy diet that's nutritious and delicious
Please ask your veterinarian if BLUE Natural Veterinary Diet Hydrolyzed for Food Intolerance HF is right for your pet.