PET ARTICLEs:
Blue Buffalo Partners with DockDogs
BLUE News ARTICLEs: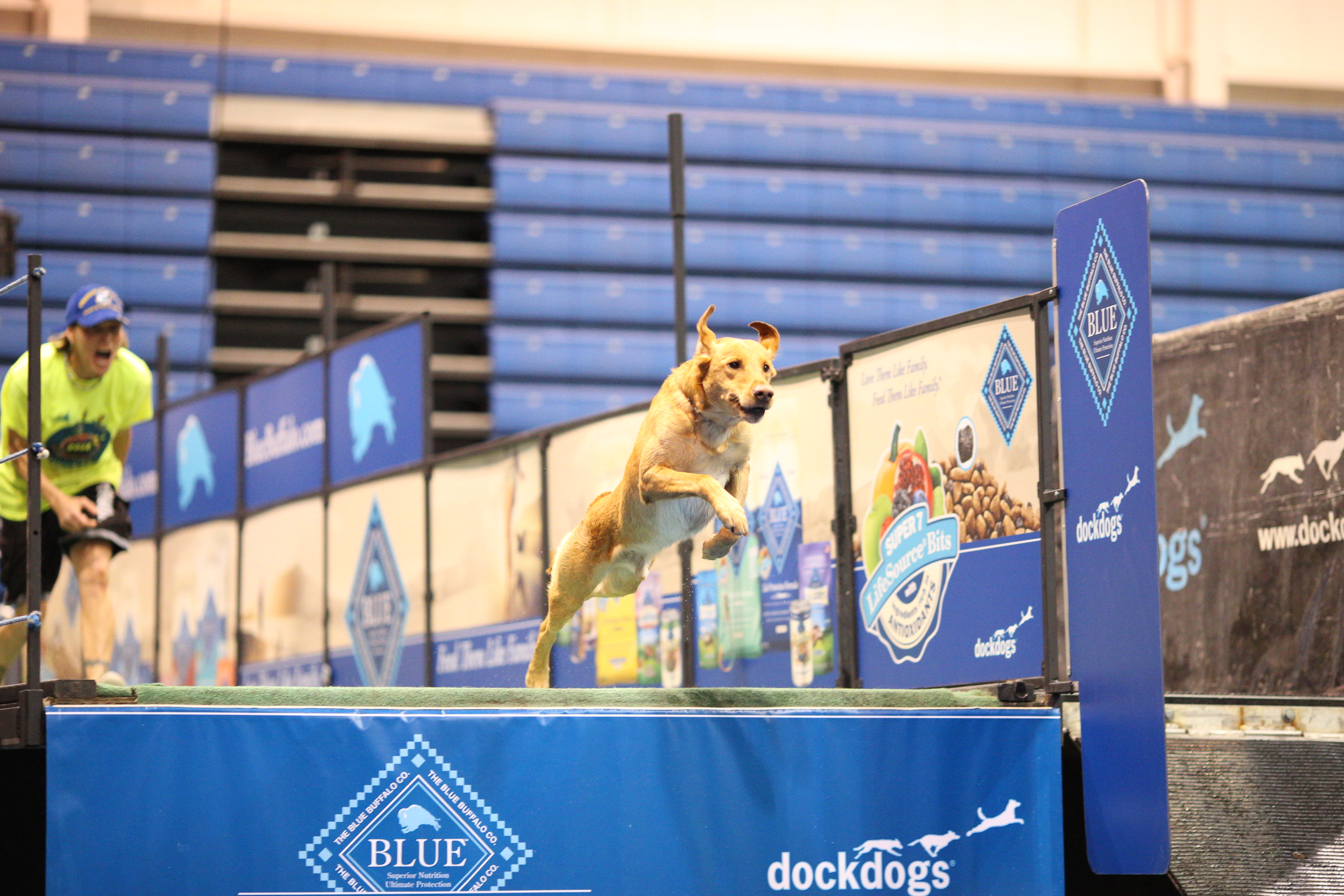 Blue Buffalo, America's leading natural pet food company, has become the official sponsor of DockDogs, the premier competitive dock jumping performance sport for dogs of any shape, size or breed. DockDogs will be competing in over 75 diving exhibitions across the country this year on three 40-foot Blue Buffalo-branded platforms.
"As a company driven by a love for our pets, partnering with DockDogs was a natural choice," said David Petrie, Vice President at Blue Buffalo. "Our Blue Wilderness pet food is built to support dogs of all breeds and backgrounds with healthy appetites for athleticism, like all DockDog stars."
Competitors run, jump and swim their way to the best in four different disciplines: Big Air, Extreme Vertical, Speed Retrieve and the new Dueling Dogs event, a contest between two dogs of speed and agility to retrieve the first and the fastest. The season begins in January and runs through November, culminating with the DockDogs World Championships in Dubuque, Iowa.
To find a DockDogs event near you and see regular updates, check out www.dockdogs.com and follow Blue Buffalo on Facebook, Twitter and Instagram.
About Blue Buffalo
Located in Wilton, CT, Blue Buffalo is the nation's leading natural pet food company, and provides natural dog food, natural cat food and treats under its BLUE Life Protection Formula®, BLUE Wilderness®, BLUE Basics® and BLUE Freedom lines. Paying tribute to its founding mission, the company, through the Blue Buffalo Foundation for Cancer Research, is also a leading sponsor of pet cancer awareness and of critical studies of pet cancer, health, treatment and nutrition at top veterinary medical schools across the United States. For more information about Blue Buffalo, visit the company's website at www.BlueBuffalo.com.
About DockDogs
DockDogs® is the independent governing and sanctioning body for regional, national and international dock jumping performance sports. DockDogs® establishes the rules and standards of the sport, tracks results and records and supports and promotes the growth of its athletes, events, spectators, and sponsors. For additional information visit http://dockdogs.com or check us out on Facebook at http://facebook.com/officialdockdogs.