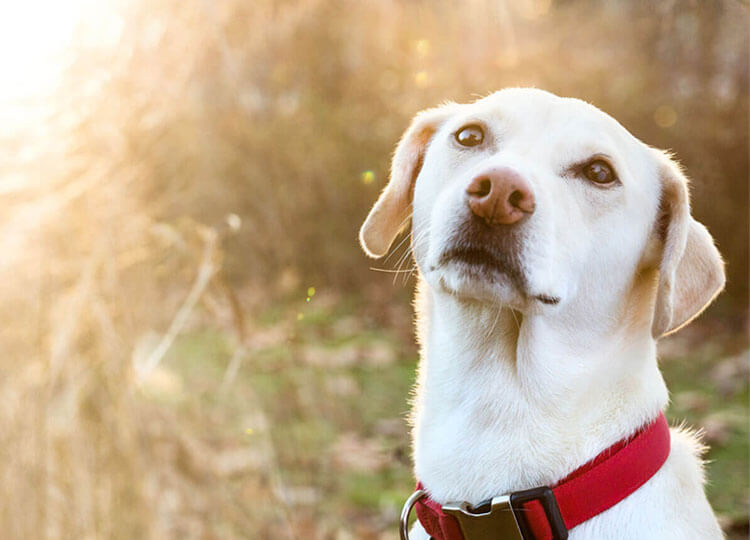 True BLUE Fact Sheet
We are providing the following information to help pet parents better understand DCM and what Blue Buffalo is doing around this important issue.
Updated October 16, 2020
As pet parents ourselves, we know that many of you have questions about the FDA's ongoing investigation into dilated cardiomyopathy (DCM) and what it means for the health of your four-legged family members and the safety of their food. Blue Buffalo is taking the issue of DCM very seriously. We are providing the following information to help pet parents better understand DCM and what Blue Buffalo is doing around this important issue.
What We Know
What is DCM?
DCM is a disease that occurs in dogs and cats where the heart becomes enlarged and is not able to pump blood effectively. Symptoms of DCM in dogs include exercise intolerance, pale gums, coughing, difficulty breathing, intermittent weakness or even sudden death. Certain breeds are predisposed to DCM, including golden retrievers, doberman pinschers, great danes, boxers and cocker spaniels, though any breed can be affected. Diagnosis of DCM can only be made by echocardiography, as this diagnostic is able to measure the heart chambers and pump functionality of the heart.
Why is the FDA Investigating DCM?
The FDA investigation began in July of 2018 because there was an increase in DCM cases in dog breeds that are not typically predisposed to the disease. Since many of the dogs ate grain-free pet food, the FDA opened the investigation to determine if this particular heart condition is connected to a grain-free diet. The study of DCM has since become a topic of interest in the pet food industry and veterinary communities. As of September, 2020, the FDA has announced that there are multiple factors at play – including nutrition, genetics and environmental elements – reiterating that this is a complex issue, and that it could take years to gain full clarity on the causes of DCM.
Are Grain-Free Diets Related to DCM?
In late September of 2020, the FDA hosted a symposium on the topic of DCM at Kansas State University, which Blue Buffalo participated in, along with other industry experts. To date, no causative link has been established between DCM and a grain-free diet in dogs. The FDA further stated that DCM in dogs is a multifaceted issue and likely has many contributing factors including genetics, environment, taurine levels and nutritional deficiencies. Because this will require a broader investigation, another FDA announcement on DCM is likely years away. We will continue to work with the FDA as they look into each factor, and together we hope to arrive at a clear understanding of what causes DCM in dogs.
Blue Buffalo's Quality and Safety
How are Blue Buffalo Products Formulated and Made?
All Blue Buffalo products undergo a robust formulation, manufacturing and testing process to ensure their safety, efficacy and compliance with all nutrient requirements. All Blue Buffalo formulas undergo feeding studies, including digestibility and nutrient analyses, to help ensure their safety and efficacy. Blue Buffalo formulates and manufactures all of its products to meet the criteria of evaluating commercial pet foods as outlined by the Global Nutrition Committee of the World Small Animal Veterinary Association (WSAVA), an organization that represents 105 member associations of more than 200,000 individual veterinarians. And, as we pledge with our True BLUE Promise, all of our diets are made with high-quality natural ingredients and contain NO corn, wheat or soy, NO chicken (or poultry) by-product meals and NO artificial flavors or preservatives.
What About Taurine?
Taurine is an amino sulfonic acid that is important in the body for fat digestion and heart function. Taurine deficiency is a known cause of DCM, though not all pets diagnosed with DCM have low taurine levels. All Blue Buffalo formulas contain natural sources of taurine like protein-rich meat, which is an excellent source of taurine and the first ingredient in all Blue Buffalo formulas, and we supplement all our grain-free dry dog food with methionine, which can be converted to taurine in a dog's body. All our large breed and senior grain-free dry dog foods also are supplemented with additional taurine.
Our Products
At Blue Buffalo, we work every day to ensure that our food is safe and healthy. Blue Buffalo is proud to offer a variety of formulations across its portfolio, both with grains and grain-free. In fact, the majority of Blue Buffalo dog food sales to pet parents contain wholesome grains. Our grain recipes, such as our most popular BLUE Life Protection Formula, are made with wholesome whole grains like brown rice, barley and oatmeal. And for pet parents who chose to avoid grains, our grain-free recipes contain the delicious meat pets love without grains and glutens. We will continue to offer a variety of formulations to meet the needs of dogs and cats across all life stages, breeds and activity levels. You can find more information on grains and the differences between grain-free formulas and diets with wholesome grains here.
Our Promise to Pet Parents
Blue Buffalo was founded for pet parents, by pet parents. We think of our dogs and cats as family members, so we believe their food should be natural and healthy.
Our story began with Blue, our large and lovable Airedale — a true family member in every way possible. Blue's struggle with health issues inspired us to make the best pet food possible using the finest natural ingredients, starting with high-quality real meat. The promise we made to Blue back in 2003 remains our promise to pet parents today. We are proud to offer a wide variety of natural foods and treats to address the needs of dogs, cats and pet parents just like us.
At Blue Buffalo, we have worked hard to build a brand you can trust. From the ingredients we choose, to formulation by a team of animal nutritionists, veterinarians and food scientists, to our state-of-the-art manufacturing facilities and processes, we want pet parents to feel confident that they are getting the best product possible for their beloved four-legged family members. Know that we will continue to uphold these high standards for every recipe that we make, because we believe that when you love your pets like family, you feed them like family.
Our team continues to work hard to better understand DCM and to collaborate with experts across the industry to determine what, if any, role diet plays in DCM. Even though the number of DCM cases remains small, we know that pet parents consider a variety of factors when choosing the best food for their four-legged family members. That's why we are proud to offer a broad range of diets to meet a variety of nutritional needs for your dogs and cats, and to support you in choosing a healthy and holistic food for your pet.
For more information about BLUE's variety of diets, recommendations on a grain-containing alternative or if you still have any concerns please fill out our contact us form or call us directly at (800) 919-2833.