Decorating cookies is such a great activity during the holiday season, so why not include your dog in the fun? Using only dog-safe ingredients, you can mix up a tasty frosting topper for your pup's treats. Not only will they absolutely love the flavor and texture, but you'll make beautiful, photo-worthy creations that are full of holiday spirit.
There are actually many frosting recipes that are safe for dogs. We chose a simple one with plain Greek yogurt as the main ingredient because it contains healthy probiotics, plus tapioca starch, which helps the icing harden. You'll get about one cup of frosting — and it only takes five minutes to prep!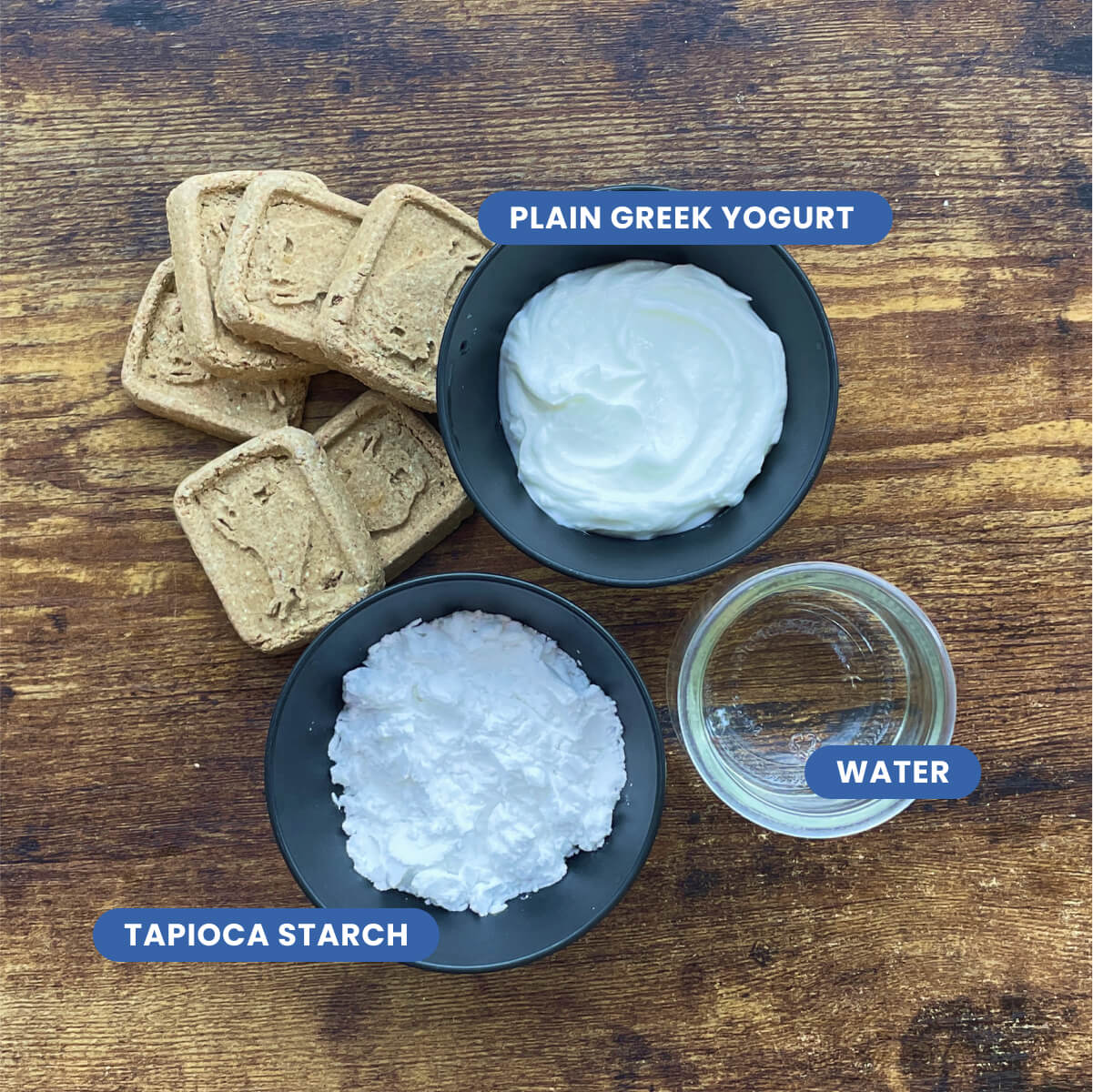 Ingredients:
1/2 cup cooked tapioca starch (optional: sub cooked potato starch)
1/2 cup plain Greek yogurt
3 tablespoons water
Note: This recipe makes white frosting. To add color, we recommend puréeing dog-safe fruits or veggies like cranberries, strawberries, or parsley for natural red or green holiday colors. You can also buy natural food coloring from a health food store. Always check with your veterinarian to be sure it's safe for your dog to have these ingredients.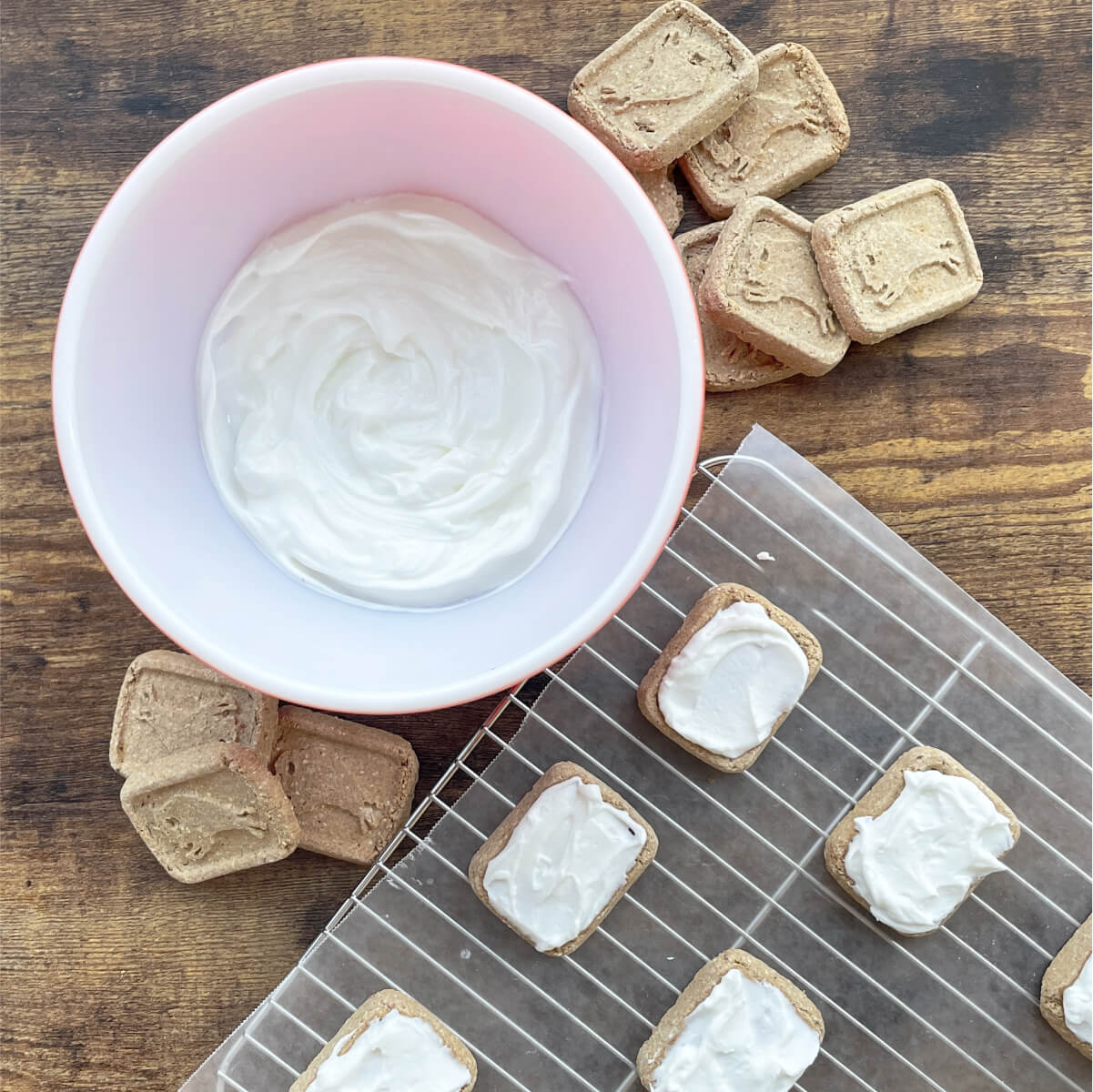 Directions:
Place cooked tapioca (or potato) starch and yogurt in a small bowl and combine thoroughly.
Mix in water, a tablespoon at a time, until you get the consistency of frosting.
Get creative with your icing: Make a holiday decoration, write your dog's name, or just dip BLUE Santa Snacks or BLUE Health Bars into the frosting.
Place on wax paper to let the frosting harden, then serve immediately after. If preparing ahead of time, refrigerate treats before serving for birthdays, holidays, and other celebrations throughout the year. You may even want to leave a few for Santa's reindeer.
Have fun and enjoy celebrating with your best pal!