FAQ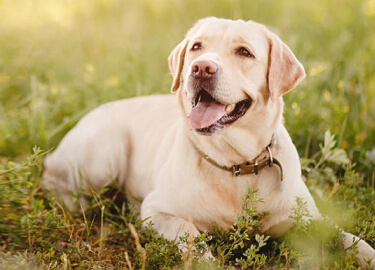 Frequently Asked Questions
Browse our topics below for answers to common questions about product and nutrition info, plus our Pet Parents' rewards app, Buddies by Blue Buffalo.
WHAT'S INSIDE BLUE FOODS AND TREATS?
How are BLUE products different from other healthy pet foods?
BLUE dog and cat foods contain the finest natural ingredients, providing wholesome nutrition for our four-legged family members. Plus, only BLUE includes LifeSource Bits™, a precise blend of nutrients and antioxidants.
What are the small, dark, round pieces mixed with the kibble in BLUE food?
These are our exclusive LifeSource Bits. LifeSource Bits contain a precise blend of vitamins, minerals and antioxidants selected by holistic veterinarians and animal nutritionists. They include ingredients that help support your pet's immune system, support their specific life stage requirements and help maintain a healthy oxidative balance.
Plus, we "cold form" our LifeSource Bits to minimize the loss of potency that occurs in many vitamins and nutrients when exposed to extreme heat. This is an important difference between BLUE and many other brands, which process their food with high heat. Heat can destroy the potency of some nutrients, particularly antioxidants.
Do BLUE pet foods contain chicken (or poultry) by-product meals?
BLUE pet food contains no chicken (or poultry) by-product meals. What's more, we do not use corn, wheat or soy in any of our recipes.
When your label says "No Chicken / Poultry By-Product Meals" does it mean there's no chicken in the recipe?
No, it means there are no chicken by-product meals and no poultry by-product meals. When there is no chicken or chicken meal in our recipes, we say "Contains No Chicken" or "Chicken-Free."
Why doesn't BLUE include corn, wheat, or soy in their products?
Grains are complex carbohydrates that dogs and cats eat to get energy. While many brands choose corn and wheat (and soy, which is not considered a grain), at Blue Buffalo we choose to use high-quality, wholesome, natural grains like brown rice, oats, and barley to ensure your dog or cat is getting essential B vitamins, minerals, and fiber from every meal.
How are your Dental Bones made?
BLUE Dental Bones, created to help clean dogs' teeth and freshen their breath, are made in our state-of-the-art U.S. facility. Enhanced with added minerals, they contain high-quality, natural ingredients including potatoes, flaxseed, carrots and blueberries. Dental Bones also contain dehydrated beets, a natural ingredient added for color. At BLUE, safety and quality are our top priority. All of our products, including our Dental Bones, go through a robust formulation, manufacturing and testing process to ensure that they are healthy and safe for your pet.
WHAT ARE BLUE'S PRODUCT LINE VARIETIES?
Does Blue Buffalo offer any products that are grain-free?
Does Blue Buffalo offer any products for pets with food sensitivities?
Yes! Our BLUE Basics™ dog and cat formulas are limited-ingredient, nutritionally complete diets that start with a single animal protein source, like turkey or salmon. They're also made with no chicken or beef, and no corn, wheat, soy, dairy, or eggs — ingredients that can be associated with adverse food reactions in dogs and cats.
Does BLUE have chicken-free foods?
Yes. Our BLUE Basics™ limited-ingredient diet for dogs and cats has no chicken, chicken meal or chicken fat. And our BLUE Wilderness™ Rocky Mountain Recipe™ foods are chicken-free as well.
Does Blue Buffalo offer formulas for pets with specific health needs?
Yes! Our BLUE True Solutions™ dog and cat diets provide natural nutrition with clinically proven ingredients to help support your dog or cat's specific health needs with digestive care, skin and coat care, and weight control formulas. There is also a mobility care formula for dogs. These solution-driven diets are available at your local pet specialty store or online.
Do all BLUE foods contain LifeSource Bits?
All of our dry maintenance formulas contain LifeSource Bits. Our canned formulas do not due to the cooking process required to make canned foods.
EVERYTHING YOU NEED TO KNOW ABOUT GRAINS
Are there any risks to feeding grains? What if my pet is allergic?
While grains provide nutrition for pets, some people choose to avoid grains for various reasons. Grains are not common allergens in most dogs and cats, but if your pet is allergic to a specific grain or ingredient, you should avoid it. Blue Buffalo foods never contain corn, wheat or soy.
What are the benefits of feeding grains to my pet?
There are three main benefits of feeding grains:
1. Grains are highly digestible sources of carbohydrates, which your pet can use for energy.
2. Whole grains are filled with important nutrients including minerals, essential fatty acids, vitamins and fiber.
3. Grains have been used in pet food for many years – most grains are considered safe and effective for pets.
What grains are used in Blue Buffalo diets and why?
BLUE uses:
Barley: Whole grain with the hull and bran – an excellent source of soluble fiber, plus carbohydrates and B vitamins for digestive health.

Brown Rice: Whole grain that provides pets with essential B vitamins, minerals and high-quality complex carbohydrates for energy and fiber.

Oats (oat flour & oatmeal): Oat flour is made of ground, whole oats and is an excellent source of carbohydrates, protein and nutritional fiber. Oatmeal is wholesome, high-quality grain rich in B vitamins that gives pets the energy they need.

Rye: Grain packed with nutrients, minerals, vitamins and organic compounds that have been associated with weight loss.
What's the difference between diets with grain and grain-free diets?
All Blue Buffalo diets feature real meat as the first ingredient, but some of our recipes include grains and some don't. Grain-free diets still contain complex carbohydrates from vegetables like sweet potatoes, while diets with grain feature complex carbs from grains like brown rice, oats and barley.
Which is better for my pet – grain-free diets or recipes with grains?
Both types of diets can be a good fit for your dog or cat. It just depends on the needs of your pet and your personal preference as a pet parent. For instance, if your pet has sensitivities to grains, you'd want a grain-free option for your dog or cat. Even Blue Buffalo's diets with grains are made without corn or wheat – part of our True BLUE Promise. Instead we use grains like wholesome oats, barley and brown rice. Whole grains are complex carbohydrates that provide dogs and cats with the energy they need to thrive. You can browse formulas for dogs and cats that feature wholesome grains. Both grains and grain-free carbohydrates are healthy and nutritious; we recommend talking with your veterinarian to decide which option is best for your pet.
Why does BLUE have both grain-free diets and diets with grains?
The body recognizes, digests, and uses both grains and grain-free carbohydrates for energy, and both are part of a complete and balanced diet. BLUE has a variety of both grain-in and grain-free diets so that pet parents can choose which ingredients and formulas they prefer to feed their pets.
Will feeding grains make my dog or cat fat?
No, just like in people, feeding too many calories can cause your pet to gain weight, but when carbohydrates (grain or grain-free) are fed in proper proportions and amounts, they will be digested and used for energy.
How much should I feed my pet?
Our daily feeding chart lists the total amount, per day, we recommend feeding your pet. If you feed your dog or cat more than once a day, you will need to divide the recommended amount by the number of feedings to determine the amount for each feeding.
Remember, an individual pet's requirements may vary from the recommended feeding chart due to age, size, environment and activity level. Always ask your veterinarian to ensure you adjust the food as required to maintain your pet's optimal body condition.
If I change from one BLUE recipe to another BLUE recipe, do I have to transition for two to three weeks?
All BLUE formulas are designed to allow for an easy transition; however, for an optimal experience, we recommend a 50/50 transition for 2-3 weeks to help your pet's digestive system adjust to the new formula.
How long is the canned food good for once it is opened?
You can store it covered in the refrigerator for up to 3 days.
Does your wet food need to be refrigerated?
Yes. You should cover any container of BLUE dog or cat food and refrigerate it once opened.
My pet seems to leave the LifeSource Bits uneaten in the bowl. What do you suggest?
This can happen sometimes because LifeSource Bits do have a slightly different taste, texture and size. Different tastes, textures and sizes can take a little time for your dog or cat to get accustomed to. In the meantime, you can try mixing some canned Blue Buffalo food with the dry, or you can try sprinkling warm water on the food. This will bring out the natural flavors and aromas of the food, which will make it more appealing to them.
LifeSource Bits help your pet maintain a healthy oxidative balance with their high potency of vitamins and minerals, but rest assured that even if your pet eats around them, he or she is still getting a nutritionally complete diet. Since our kibble also contains fruits and vegetables that have antioxidants, your pet is still obtaining a healthy level of all the nutrients he or she needs, even if he or she eats only the kibble.
Does Blue Buffalo test its food on animals?
Our company was founded on the basis of providing the best possible nutrition for dogs and cats. As we develop new recipes, we test them with dogs and cats to ensure they like the taste and that the food delivers the right nutrition to meet our high standards prior to making any new recipe broadly available to pet parents. This is done responsibly and under safe conditions, monitored and managed by veterinarians. We do not undertake, support or sponsor studies that harm animals.
Who develops your food?
We create and develop our own recipes using the expertise of on-staff veterinarians and PhD-level animal nutritionists.
Where is your food manufactured?
Product quality is our #1 priority. That's why we make many of our foods and treats right here in the U.S. with carefully selected, globally sourced ingredients. We have two manufacturing facilities — one in Joplin, MO and one in Richmond, IN. In addition, our other manufacturing partners in the U.S. work according to our recipes and specifications. A select number of our products are manufactured in Thailand by trusted partners. We hold all manufacturers to the same policies and standards to ensure high-quality, consistent products.
Are your bags recyclable?
BLUE packaging doesn't currently contain a universal recycling symbol. Our bags are made of a mix of materials selected to ensure our high-quality products remain protected until enjoyed by your pet. We recommend checking with your local recycler, because each community has different requirements.
Does Blue Buffalo have a California Supply Chain Transparency Act?
Are there any Blue Buffalo recalls, and how do I find out when pet foods are recalled?
Blue Buffalo does not have any active recalls. We have strict controls in place to ensure our ingredients meet our high-quality standards. Some of these controls include strict testing, ingredient source verification, robust quality checks of incoming ingredients at all of our U.S. manufacturing facilities, cleaning verification of equipment and environment, and many more.
For accurate recalls and withdrawal information, we encourage you to visit the U.S. Food and Drug Administration (FDA) website, which includes recall information for all pet food brands.
What is DCM and what is Blue Buffalo doing about it?
DCM (dilated cardiomyopathy) is a disease that occurs in dogs and cats where the heart becomes enlarged and is unable to pump blood effectively. It's a disease we take very seriously. The FDA has confirmed that DCM is scientifically complex and multifaceted. Based on the FDA's most recent announcement, no causal relationship was found between DCM reports and reported pet food products. Nevertheless, our team of animal nutritionists and veterinarians continue to monitor scientific research and developments to better understand DCM and we hope to arrive at a clear understanding of what causes DCM in dogs. Please visit FDA.gov for more information. The health and safety of your pets is our first priority and we remain committed to providing diets that are safe, high-quality, and made with natural ingredients.
I'm concerned about DCM—which food products are safe for my pet?
Blue Buffalo is proud to offer a broad range of diets to meet a variety of nutritional needs for your dogs and cats—and we're here to help support you in choosing a healthy and holistic food for your pet. Pet parents consider a variety of factors when choosing the best food for their four-legged family members; we recommend talking with your veterinarian to decide what food product may be best for your pet. The number of DCM cases remains small and the FDA has found no causal relationship between DCM reports and reported pet food products. Our team continues to monitor this issue.
For more information about Blue Buffalo's variety of diets, recommendations on a grain-containing product, or if you still have any concerns, please fill out our contact us form or call us directly at (800) 919-2833.
How are Blue Buffalo products formulated and made?
All Blue Buffalo products undergo a robust formulation, manufacturing and testing process to ensure their safety, efficacy and compliance with all nutrient requirements. All Blue Buffalo formulas undergo feeding studies, including digestibility and nutrient analyses, to help ensure their safety and efficacy. Blue Buffalo formulates and manufactures all of its products to meet the criteria of evaluating commercial pet foods as outlined by the Global Nutrition Committee of the World Small Animal Veterinary Association (WSAVA), an organization that represents 105 member associations of more than 200,000 individual veterinarians. And, as we pledge with our True BLUE Promise, all of our diets are made with high-quality natural ingredients and contain NO corn, wheat or soy, NO chicken (or poultry) by-product meals and NO artificial flavors or preservatives.
What is your satisfaction guarantee?
Whenever you purchase any BLUE product, it comes with a 100% satisfaction guarantee. If you find that BLUE is not a good fit for your dog or cat, you can return the unused portion for a full refund or exchange with your receipt.
Do you offer coupons?
We offer a one-time coupon to everyone who takes our True BLUE Test comparing BLUE to other brands. Please take the test to learn more about our products. Request your coupon there, and you'll be subscribed to our free newsletter as well. Other BLUE coupons and discounts are available in handouts, advertisements and our packages, plus directly from our retail partners, both in-store and online. They're often advertised in store circulars, local newspapers and online promotions. Many retailers also offer subscription or loyalty discounts.
Do you offer samples?
We do not have samples available. There is a 100% satisfaction guarantee that comes with any purchase of a Blue Buffalo product. If for some reason you are not satisfied, you can return the unused portion with your receipt to get a full refund.
Are Blue Buffalo products available online?
Do you offer a breeder's program?
We do not offer a breeder's program at this time.
Does Blue Buffalo participate in food donation or assistance?
Yes! Blue Buffalo helps feed pets in need. We are the official pet food sponsor of Helen Woodward Animal Center and Stray Rescue of Saint Louis. Through these organizations, we donate food and provide adoption assistance to animal shelters across the country.
Additionally, Blue Buffalo partners with Feeding America, and our food donations are distributed directly into their network of 200+ foodbanks serving communities across the country, who in turn make those foods available to 60,000+ community level nonprofit agencies including food pantries and community feeding programs. This approach enables us to meet our high standards for food safety/safe food handling, as well as to ensure we maintain an ability to trace donated food.