Is your dog ready for something new and delicious? How about yummy treats with an enticing aroma that support special needs like skin and coat care, digestion, and immune health?
Look no further than our new BLUE BeneBars. These scrumptious treats are made with real, USA-sourced chicken as the first ingredient, plus wholesome fruits for healthy antioxidants and an irresistible flavor.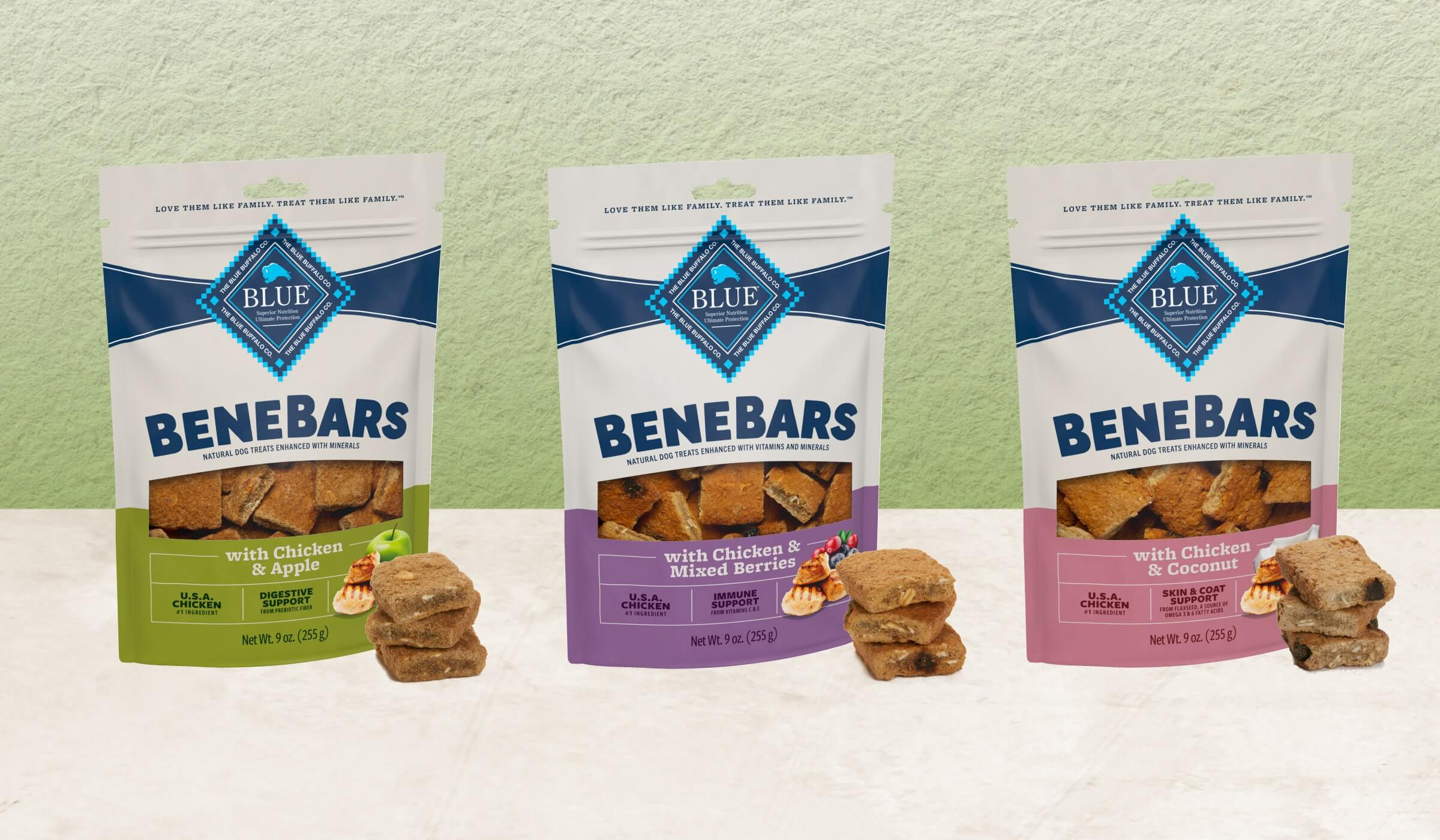 There are three unique options:
Combined with whole grains, these treats smell like fresh-baked cookies and could very well be your dog's new favorite!
At BLUE, our mission is to always provide nutrient-rich, natural foods and treats for our four-legged friends. BeneBars are a delicious twist we know your dog will love. These nutrient-dense recipes, with irresistible aromas and delectable textures, are the perfect new treats to give your pup. Look for them today at your favorite pet retailers and let us know what you (and your pup) think on Buddies and our social media channels!