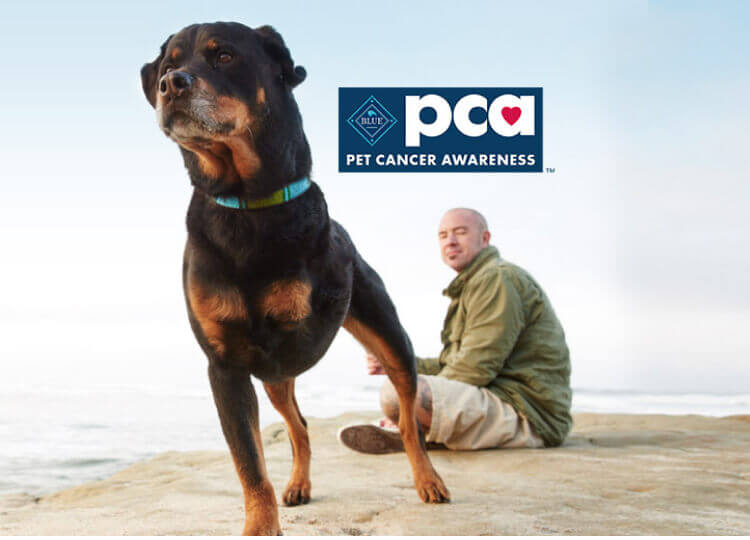 Join the fight against pet cancer.
Millions of pets are diagnosed with cancer every year, making it the #1 disease-related threat to our dogs and cats. That's why we're committed to leading the fight against this devastating disease during Pet Cancer Awareness Month and all year long. To date, we've helped raise over $30 million to spread awareness, fund research, and help pets get the treatment they need.
Watch Video
Celebrating Second Chances
While pet cancer can be scary, it's important to know there is hope. Pictured below are just a few examples of the amazing pets who have been helped in their battle with cat or dog cancer thanks to thanks to our partnerships and donations like yours.
Our Partners in the Fight Against Pet Cancer
Resources to Help Protect Your Best Friend
Please take a moment to learn the warning signs of dog and cat cancer and what you can do if your family is affected.
Pet Cancer Symptoms

---

KNOW THE SIGNS

Discovering early warning signs is an important aspect of pet cancer treatment because it gives your best friend the best chance of successful care. Some of the early warning symptoms include:

Swollen lymph nodes or changing lumps
Chronic weight loss
Chronic vomiting or diarrhea
Unexplained bleeding
Oral odor

10 Steps to Take

---

WHEN YOU GET THE NEWS

While a pet cancer diagnosis can be overwhelming, there are a few helpful steps you can take to help ease you through the process. Here's where to start:

Take some time to process the news during this emotional time
Talk to your veterinarian, ask plenty of questions and learn all you can
Reach out to a veterinary oncologist
Keep calm and stick to your regular routine

Read the full article for more information as well as additional steps you can take.