Instead of spending money on a mass-produced, cookie-cutter stocking, why not show the love by handcrafting a special holiday stocking, personalized just for your pooch. It's not hard, and you won't even have to use a sewing machine. Just follow these easy steps, get creative and have fun!
5 Simple Steps to Make a Stocking for Your Pooch
1: Choose your material, draw stocking shape and cut. Burlap, felt, velvet? Choose scraps of your favourite fabric that are large enough to cut out a stocking shape and fit all the toys and treats you want to put inside. Remember to leave enough room for gluing or sewing the edges.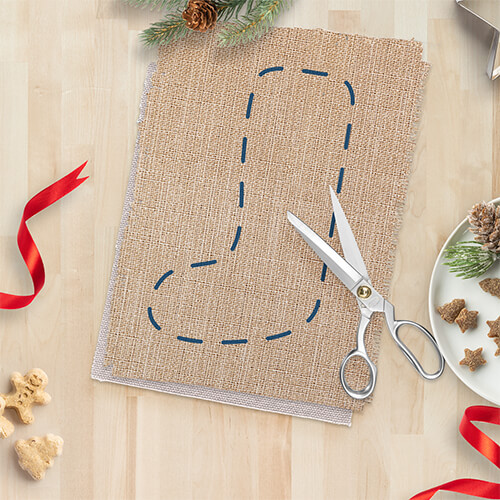 2: Glue or sew the sides. If you want to add some pizzazz, try gluing or sewing festive ribbon or zig-zag binding tape over the seams. Feel like showing off? Try a blanket stitch to hold the stocking together.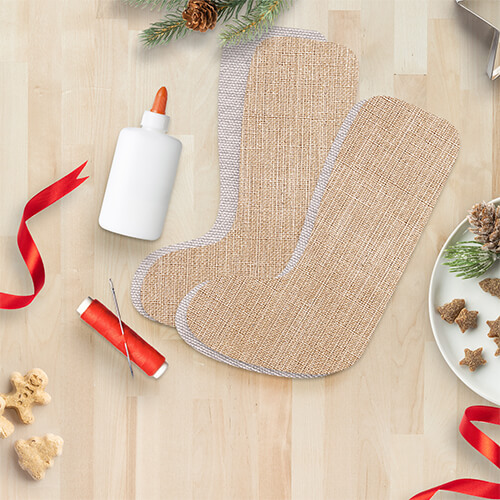 3: Fold the top over to make a cuff. You may want to pick a different colour or plaid fabric for the fold-over material. You can add fringe at the bottom of the cuff or glue cotton balls on the fold-over fabric to make it fluffy.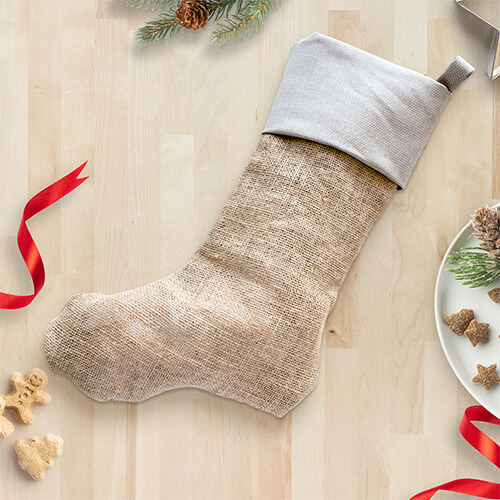 4: Doggy-decorate. Now the fun part! Add your pup's name with stenciled felt or permanent marker letters. Glue appliqués, decals or fun holiday trinkets to make it your dog's "signature" stocking. Just be sure the decorations aren't choking hazards in case your best buddy gets overly excited and tugs at his stocking.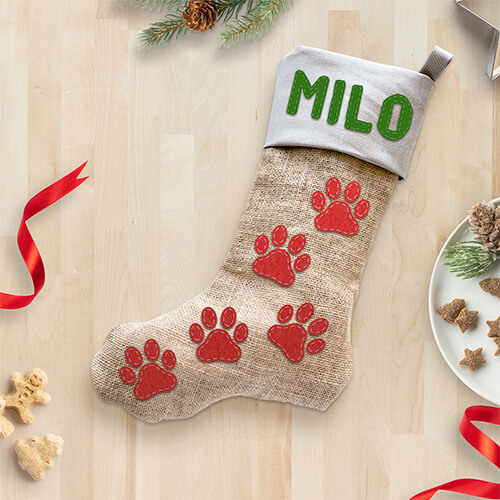 5: Add the stocking stuffers. The whole point of a holiday dog stocking is to fill it with your buddy's favourite tasty treats and toys!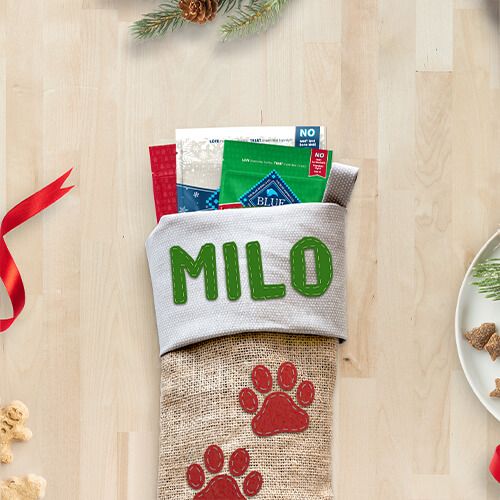 We hope your dog loves both this crafty homemade stocking and the wonderful gifts inside. Don't be surprised if friends and family ask you to make one for their four-legged family members once they see it hanging from your mantle.
Watch Our Quick Tutorial Video!