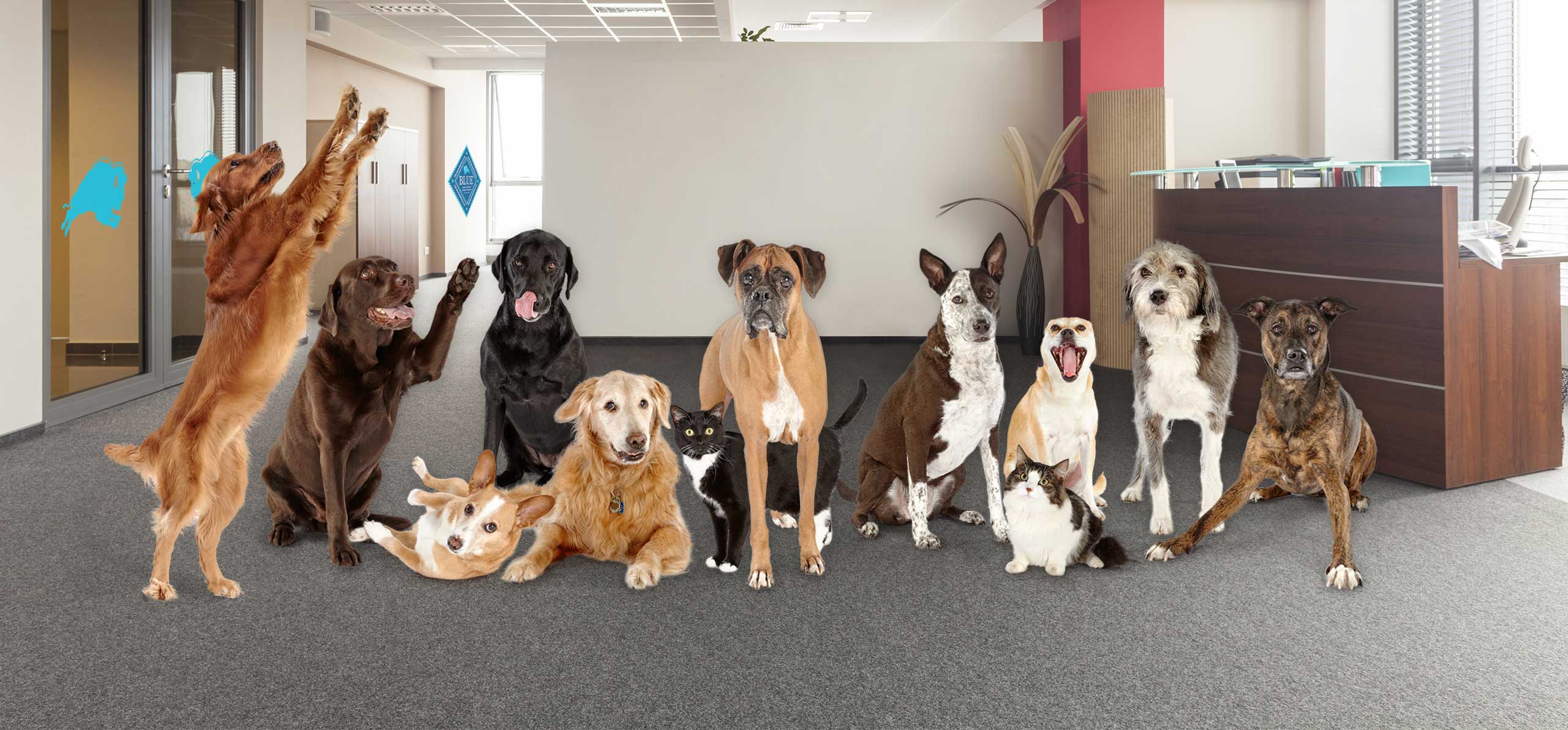 Interested in working for Blue Buffalo?
The love we have for dogs and cats is something we all share in our office. On any given day, several dogs of all sizes and breeds will roam the halls, have an occasional wrestling match, and give their input in new product meetings.
It's a refreshing break in a fast-paced environment filled with talented and smart people who want to keep delivering the best foods possible for all our furry family members—and it's also what makes Blue Buffalo unlike any office you've ever been around.
Check Out Our Available Positions
So if you'd like to start a career with the fastest growing brand of premium natural pet food—and help us become one of the world's best-selling brands—then click on one of the links below.