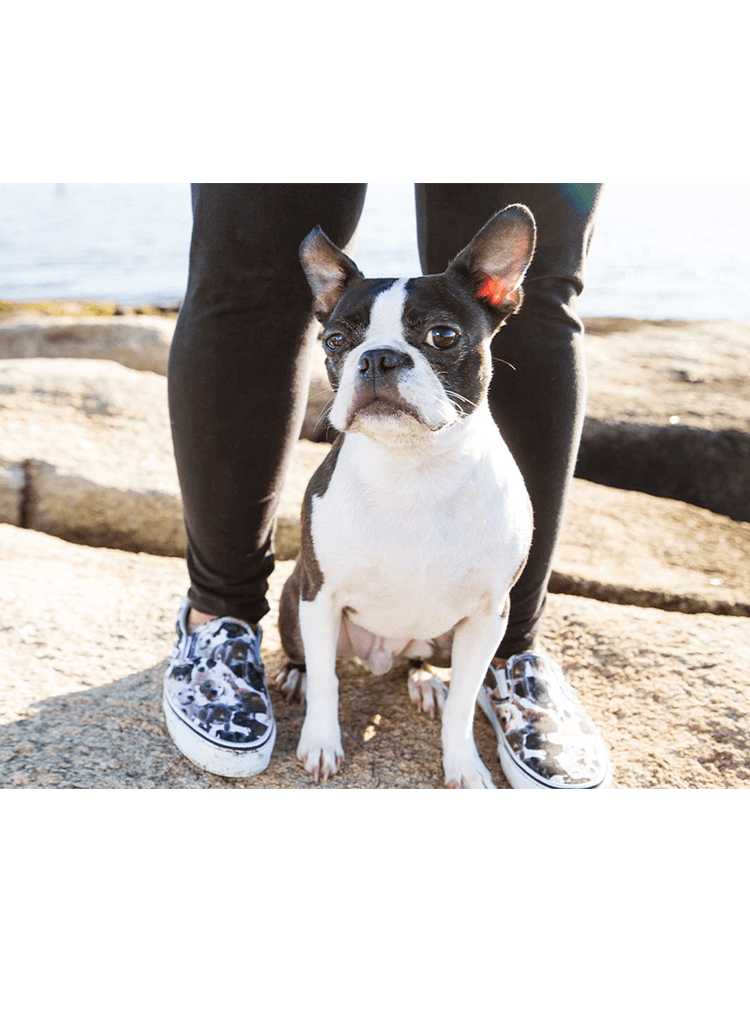 Our Dog Inspired Us to Do More
Helping the Community Is Part of Who We Are
When we made our promise to Blue, it wasn't just to make the best pet food we could. We promised that we would work our hardest to help dogs and cats in need.
Over the years, that promise has evolved into a foundation to help fund the fight against pet cancer, and partnerships with organizations like Sierra Delta Service Dogs for Heroes and Helen Woodward Animal Center.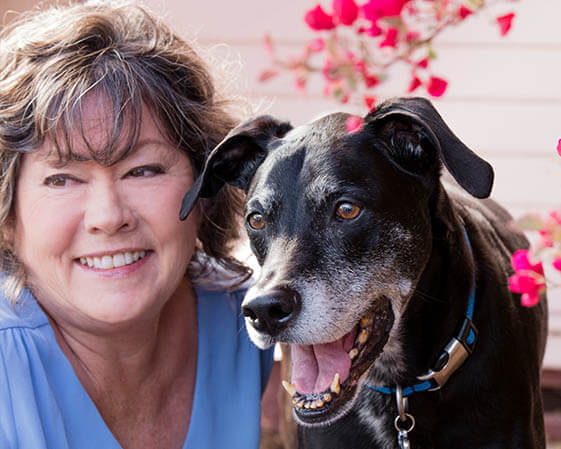 Play Video
It's Pet Cancer Awareness Month
---
Join the Fight
November is Pet Cancer Awareness Month, and Blue Buffalo is dedicated to ending the #1 disease-related threat to the lives of our dogs and cats all year long. Since 2004, we have led the fight against pet cancer by raising awareness and critical funds for education, research, and lifesaving treatment. Watch the video to hear from our founder on why Blue Buffalo has helped raise over $30 million for the cause.
Learn More
Home 4 the Holidays
---
Supporting Animal Adoption
Each year, we join forces with Helen Woodward Animal Center for the Home 4 the Holidays adoption drive, which has saved more than 18 million pets to date. Join us by saving a pet in need this season! When you adopt through the drive, share your story on social with #IChoseToRescue — and tag @hwac and @bluebuffalo. You'll be entered for a chance to win a year's supply of BLUE food, plus a donation to the organization where you rescued your best friend.
Learn More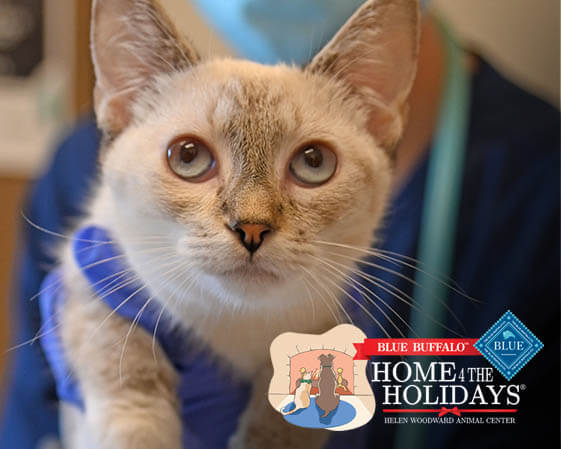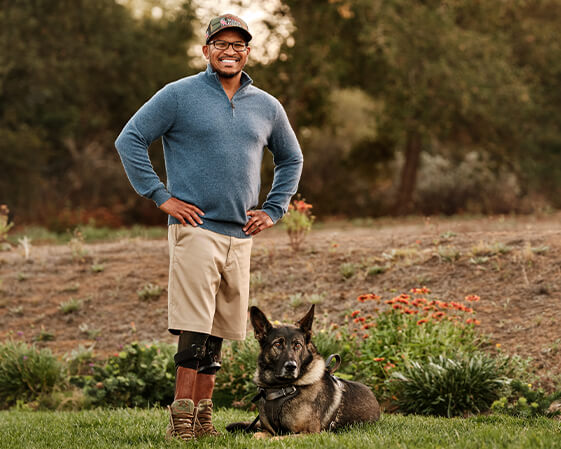 Service Dogs for Veterans
Blue Buffalo is proud to support Sierra Delta Service Dogs for Heroes. This nonprofit program is dedicated to improving the physical and emotional well-being of our nation's veterans by providing professionally trained dogs to help them lead productive lives. These special dogs make such a difference for those who have bravely served our country and need help adjusting to life at home.
Learn More About Sierra Delta
Canine Cancer Genome Project
We've partnered with the Animal Cancer Foundation to initiate the Canine Cancer Genome Project, where researchers will map common canine tumor genomes to unlock crucial information that can benefit both pets and humans with the same disease. The data uncovered by the project will help both veterinary and human cancer researchers as they search for a cure.
Learn More