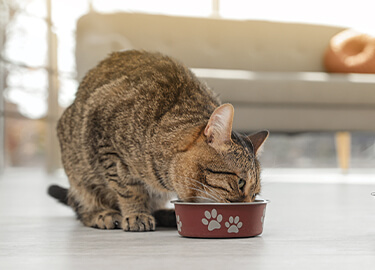 High Quality Is a Part of Our Very Foundation
Watch as founder Bill Bishop discusses how quality and safety have been and always will be a priority.
Watch Video
Our Manufacturing Standards
The Blue Buffalo 6-Point Quality Check
At Blue Buffalo, we've always started by selecting the highest quality ingredients. But that's just the beginning. All of our foods and treats undergo a rigorous 6-point quality check because quality and safety mean everything at BLUE. The 6 points include:
Check Our Sources

---

First Quality Check

As part of the formulation of all Blue Buffalo products, we start by testing each ingredient for its nutritional value
For each shipment that comes in, our ingredients suppliers are required to test ingredients to ensure they meet our specific quality requirements
We check the quality of each of our suppliers by verifying their programs and processes

Test Ingredients

---

Second Quality Check

Before ingredients come into the manufacturing facilities, we double-check to ensure their quality was maintained in transit
We make sure ingredients will deliver on BLUE's Guaranteed Analysis for each of our products

Monitor With Batching

---

Third Quality Check

At this point we start batching, which means we combine ingredients to create the desired dietary formula
We conduct ongoing monitoring to ensure BLUE formulas are made correctly
During this process, we track where and how we use the ingredients

Conduct In-Process Analysis

---

Fourth Quality Check

We collect samples to verify that we're meeting product specifications
Facilities and equipment are thoroughly cleaned on a routine basis and monitored for cleanliness daily
We maintain and test equipment to ensure it's working correctly

Evaluate Packaging

---

Fifth Quality Check

After packages are filled, we use metal detectors/X-rays as an extra step to ensure food safety
We check the integrity of the packaging to ensure freshness
Then we verify net weight and check the physical appearance

Assess Finished Product

---

Sixth Quality Check

After everything is packaged, our plant teams conduct final, formal product reviews to make sure everything we make meets our quality and safety standards
And finally, we track product performance and monitor feedback, ensuring your pets get the highest quality, most effective product possible
Our State-of-the-Art Facilities
---
MADE IN AMERICA'S HEARTLAND
We have two state-of-the-art manufacturing facilities – one in Joplin, MO and one in Richmond, IN. Here, our products undergo a robust formulation, manufacturing and testing process to ensure they are safe, effective and compliant with all nutrient requirements outlined by AAFCO and the Global Nutrition Committee of the World Small Animal Veterinary Association (WSAVA).
Even with the stringent testing that occurs prior to ingredients arriving at our facilities, once there, we employ frequent in-process quality checks to ensure superior quality products. When a product is "finished" it undergoes post-process on-site or third-party laboratory testing to ensure all of our specifications and quality standards are achieved.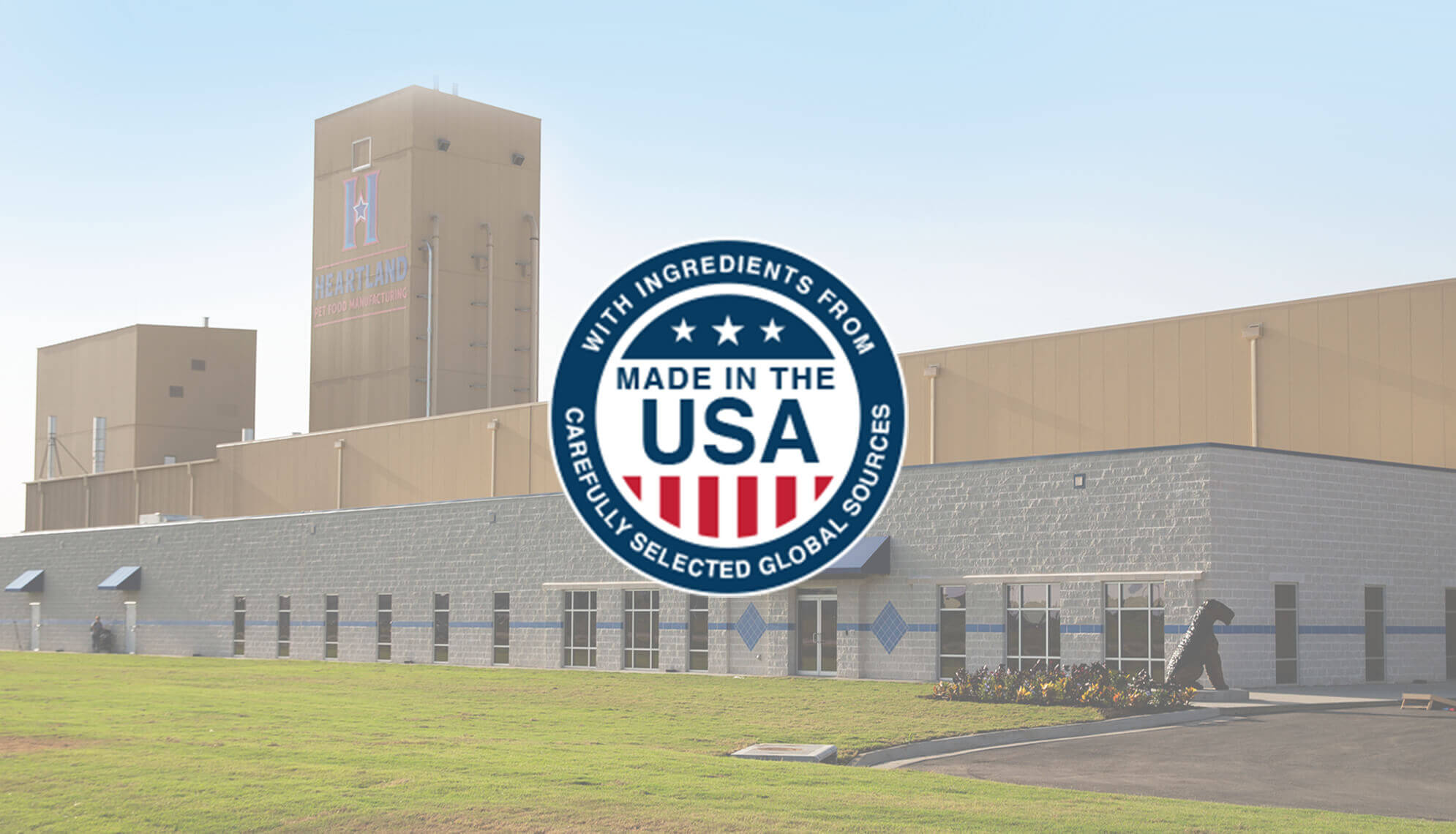 Our High-Quality Ingredients
Formulated Recipes for Optimal Nutrition
All of our ingredients – from high-quality beef, chicken, lamb and fish to wholesome grains, fruits and vegetables – are carefully selected by a team of veterinarians, animal nutritionists and food scientists to keep pets healthy and happy.