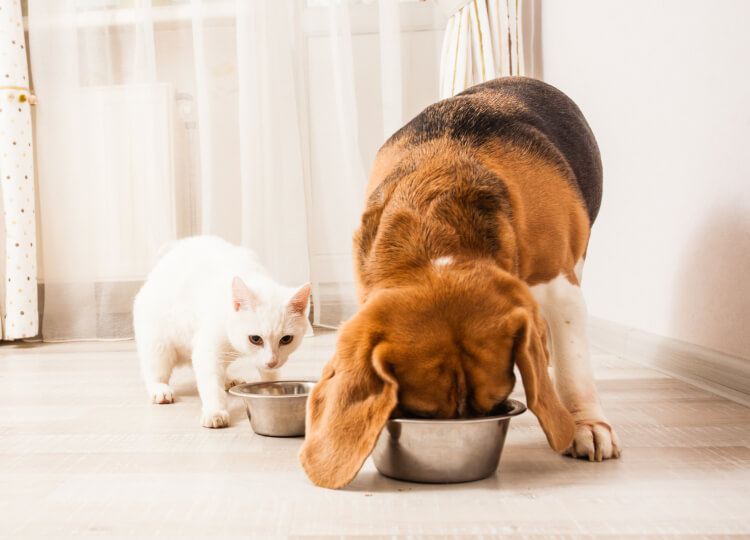 The Blue Buffalo Difference
A Feeding Philosophy Inspired by Family
Wholesome recipes with real meat first, NO poultry by-product meals, and NO corn, wheat, or soy — that's our promise to all pets. Hear it directly from our founder, Bill Bishop.
Watch Now
Our Nutrition Philosophy
---
WHY CHOOSE BLUE?
When we promised our boy Blue we'd create the healthiest food we possibly could, we made that same promise to you and your pets. Our team of veterinarians and animal nutritionists carefully selects only the highest quality natural ingredients for every recipe we make. And our True BLUE Promise assures that real meat is the first ingredient with NO poultry by-product meals, NO corn, wheat, or soy, and NO artificial flavors or preservatives. The result is a portfolio of foods and treats that we'd be proud to feed Blue, and we hope you'd feel proud to feed your four-legged family members, too.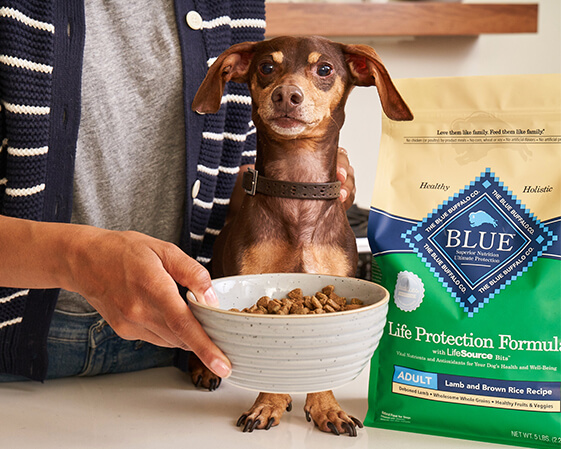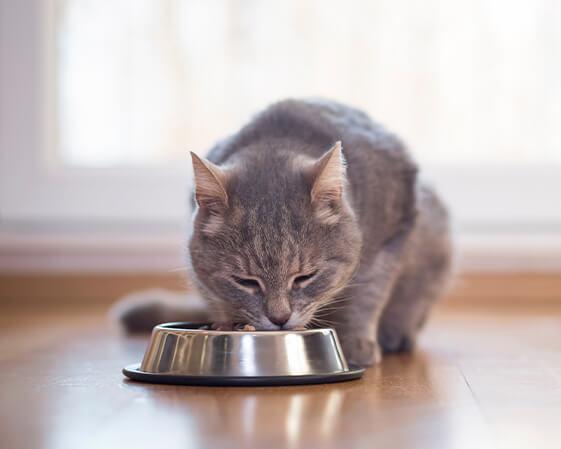 Take the True BLUE Test
---
SEE HOW YOUR BRAND COMPARES
Ingredients matter. Take a moment to take our True BLUE Test to see how your current brand compares to the healthy, wholesome ingredients you'll find in all BLUE foods.
The finest natural ingredients
What's in Our Food?
Every BLUE dry and wet formula starts with real meat and contains the finest natural ingredients enhanced with vitamins and minerals. And because every pet is different, we have formulas made to meet the specific nutritional needs of all pets. No matter the age, breed size, or dietary need, you'll find a wholesome formula to support your best friend's healthy lifestyle.
View All BLUE Ingredients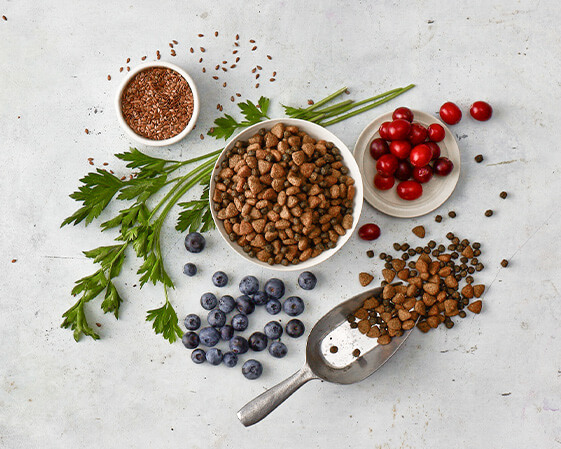 Exclusive Antioxidant-Rich LifeSource Bits™
---
BLUE's exclusive LifeSource Bits are a precise blend of antioxidants, vitamins, and minerals carefully selected by veterinarians and animal nutritionists that help support:
Immune system health
Life stage requirements
Healthy oxidative balance
And LifeSource Bits are cold-formed to help retain the potency of their ingredients. This means that we minimize the amount of heat that LifeSource Bits are exposed to during the manufacturing process. It's the same concept as when you cook vegetables at high heat — the longer you do, the more heat-sensitive nutrients are lost.
Learn More
The Many Ways to Feed BLUE
All Blue Buffalo foods start with real meat and contain the finest natural ingredients enhanced with vitamins, minerals, and other nutrients. And because every pet is unique, we have a range of distinctive product lines to meet their needs and your preferences. Each line features formula variations — like life stage, breed size, and recipe — to help you find the perfect fit for your best friend.
BLUE Life Protection Formula™

---

Wholesome, Balanced Nutrition

This is it: the flagship formula that launched a whole new way of feeding pets. Since day one, we have made BLUE Life Protection Formula with real meat first, plus healthy whole grains, fruits, and vegetables. The result is a line of wholesome, balanced recipes for dogs — of every age and breed size — who deserve to be fed like family.

BLUE Tastefuls™

---

Deliciously Enticing Cat Food

When it comes to cats, we know taste comes first. That's why BLUE Tastefuls recipes each start with delicious real meat and the natural ingredients cats love. With a full line of dry recipes and wet foods in a variety of tantalizing textures and flavors, you're sure to find your feline's favorites.

BLUE Wilderness™

---

Meat-Rich, High-Protein

Like their ancestors in the wild, dogs love meat. It's not just about taste — it's also about the high-quality protein that helps them thrive. Each BLUE Wilderness recipe is packed with more of the meat dogs love, along with wholesome whole grains for an optimal blend of protein, fat, and complex carbohydrates to nourish the journey ahead.

BLUE Basics™

---

Limited-Ingredient Diet

Created with sensitive types in mind, BLUE Basics is a limited-ingredient diet formulated to promote gentle digestion while giving dogs and cats the nourishment needed to thrive. Each recipe is formulated without chicken and contains no beef, corn, wheat, soy, dairy, or eggs. Explore formulas for specific life stages and breed sizes to find the one that agrees with your best friend.

BLUE True Solutions™

---

Targeted Nutrition for Unique Needs

BLUE True Solutions offers truly targeted nutrition for dogs and cats, with formulas clinically proven to support specific health needs like digestive care, hairball control, joint health, weight control, and skin and coat care. These natural formulas are enhanced with vitamins, minerals, and other nutrients, made with real meat first, and contain wholesome grains for a diet as dedicated to your pet as you are.

BLUE Freedom™

---

Grain-Free Diet

Some Pet Parents prefer to feed a diet free of the grains that contain gluten. With real meat as the first ingredient, plus wholesome fruits and vegetables, each BLUE Freedom recipe is a grain-free option with all the balanced nutrition you'd expect from BLUE foods. BLUE Freedom is available in formulas for specific life stages and breed sizes, making it easy for any Pet Parent to avoid grains while feeding healthy.

Baby BLUE™

---

A Healthy Head Start

Puppies and kittens can be a handful, but you can leave the nutrition to us. We created Baby BLUE to help our littlest family members get the wholesome ingredients they need to develop into happy, healthy adults. All Baby BLUE diets start with high-quality protein to help build strong muscles and include antioxidants to support immune system health, plus DHA and ARA — fatty acids found in mother's milk — to support brain and eye development.

BLUE Natural Veterinary Diet™

---

Prescription Pet Food

Available exclusively by veterinary prescription, BLUE Natural Veterinary Diet offers effective, therapeutic solutions to help treat a wide range of health conditions in dogs and cats. Made from high-quality, natural ingredients enhanced with vitamins, minerals and other nutrients, it's The Natural Alternative in Nutritional Therapy.™