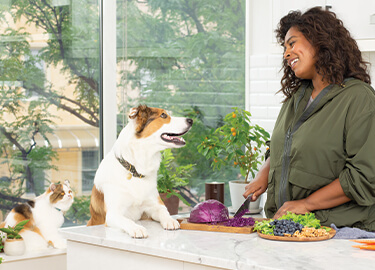 Ingredients with Benefits
We put our best into every bowl of Blue Buffalo pet food.
The first ingredient listed on your pet food label is the most abundant in the recipe. All Blue Buffalo foods start with real meat, an optimal source of amino acids, which are vital to muscle development. Our recipes also contain fruits and vegetables — highly digestible carbohydrate sources that provide essential phytonutrients, antioxidants, and enzymes — plus natural vitamins, minerals, and fibers to promote overall health.