If you've used bath bombs for yourself, you've probably loved the luxurious experience they create, bringing heavenly scents and a softness to your skin. But why should humans have all the fun? Yes, your dog can enjoy bath bombs too. Making a dog-safe version is easier than you think, and these do-it-yourself doggie bath bombs are great for your pup's skin and coat. They give some much-needed moisture, clean the dirt and dander away, and include some soothing essential oils to match.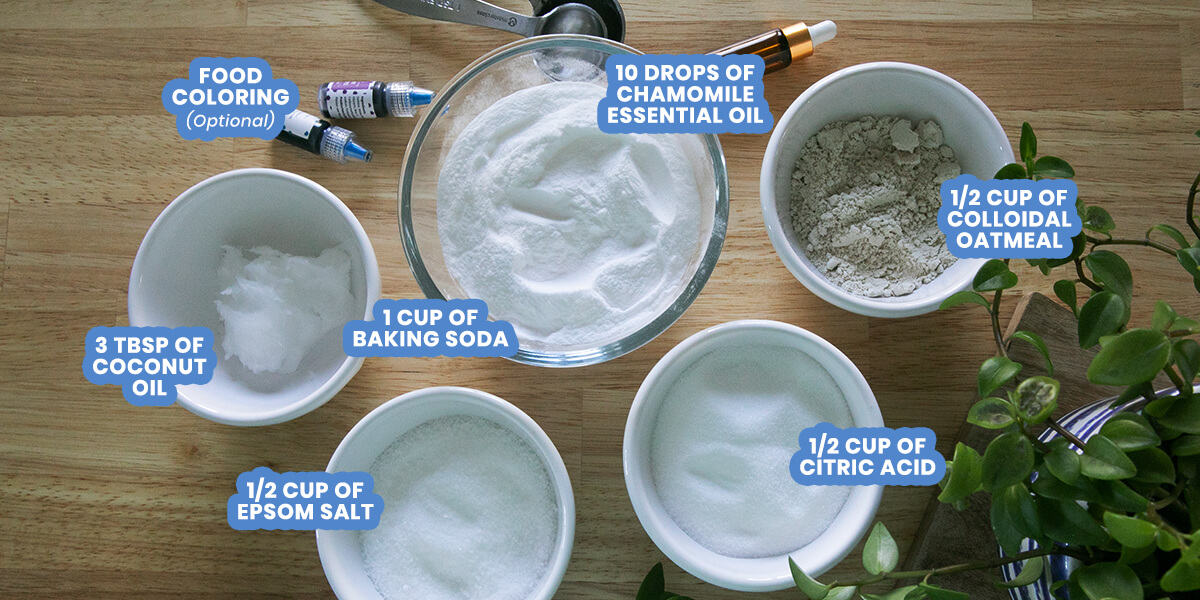 Ingredients - Makes 6 medium-size bath bombs
½ cup colloidal oatmeal (you can substitute with ground oatmeal or oat flour) Oatmeal helps to soothe irritation and itchiness
1 cup baking soda
½ cup food-grade citric acid
½ cup Epsom salt (you can substitute with sea salt)
2 tbsp coconut oil (almond oil works great as well, as both types of oil are beneficial to the skin) (You need the oil to shape the bath bomb)
10 drops of chamomile essential oil (or any essential of your choice)
Food coloring or soap dye (optional)
Bath bomb molds (you can substitute with any fun silicone molds or even cookie cutters)
Directions
1. In a small bowl mix in melted coconut oil, essential oil, and food coloring of your choice.
2. In a large bowl mix in all dry ingredients; baking soda, citric acid, Epsom salt.
3. Add the pre-mixed liquid ingredients into the large bowl with the dry ingredients. Mix well, break apart any clumps. It should feel like wet sand. (Test for consistency, squeeze a handful of mixture together; it's good if it stays together. If the mixture falls apart, add a little more coconut oil)
4. Pick up a handful of mixture and place into the mold. Tightly fill the mold.
5. Allow your bath bombs to dry in their molds for at least 24 hours. Once dry, remove them from their molds and store them in a cool, dry place.
6. When it's bath time, fill your tub with warm water (not too hot) to a level your dog will be comfortable with. Throw in one bath bomb and allow it to fizz and dissolve, then have an awesome bath!**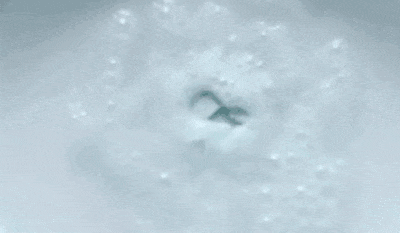 Stay tuned here on Learn for more fun, pet-friendly DIY projects.
*Always use therapeutic-grade essential oils. Lower-grade oils and fragrance oils may irritate your dog's skin and cause adverse reactions.
**The ingredients should not pose a significant health risk for pets. However, use caution to make sure your dog doesn't drink too much bath water, which can cause upset stomach, vomiting, and diarrhea.
Pet Parenting in the Palm of Your Hand
The free Buddies app puts pet intel and inspiration at your fingertips. Tap into more Learn articles, the Connect community of Pet Parents, and our Ask a Pet Buff feature — where you can chat live with trained experts. You can also use the app to earn points toward exclusive rewards, like swag and treats! Learn More
Want to join Buddies? Enter your number and we'll send a link!
Want to join Buddies? Select an option to download the app!