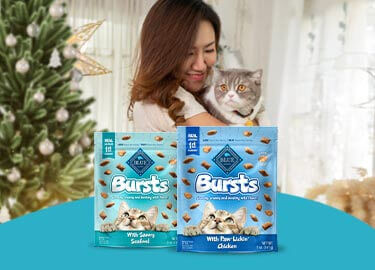 Share Holiday Bliss with BLUE Cat Treats
Whether your cat has been naughty or nice this year, give the gift of treats that are as healthy as they are delicious.
Explore Cat Treats
Treating BLUE Feels Good for Both of You
BLUE cat treats are as healthy as they are delicious — and they come in a wide variety of tantalizing textures and flavors to reward and satisfy your best friend. Explore soft treats, meaty morsels, and dual-textured treats to find your feline's new favorite.
Get 50¢ off your next bag of treats!
Satisfying Soft Treats

---

Moist and Meaty Morsels

Tender, moist, and oh so savory, our soft cat treats are hard to resist. And since they're made with healthy ingredients starting with real meat, your cat doesn't have to.

Classically Crunchy Treats

---

Deliciously Oven-Baked

For cats who crave a crunch — and isn't that all of them? — BLUE offers a wide selection of oven-baked goodness. They're made with real meat first and come in a variety of flavors sure to satisfy.

Delectable, Dual-Texture Treats

---

Bursting with Flavor

Crunchy on the outside, creamy on the inside, and delicious all over, BLUE Bursts are a feline favorite. Unlike some other treats, they start with delicious real chicken or fish and contain NO poultry by-product meals.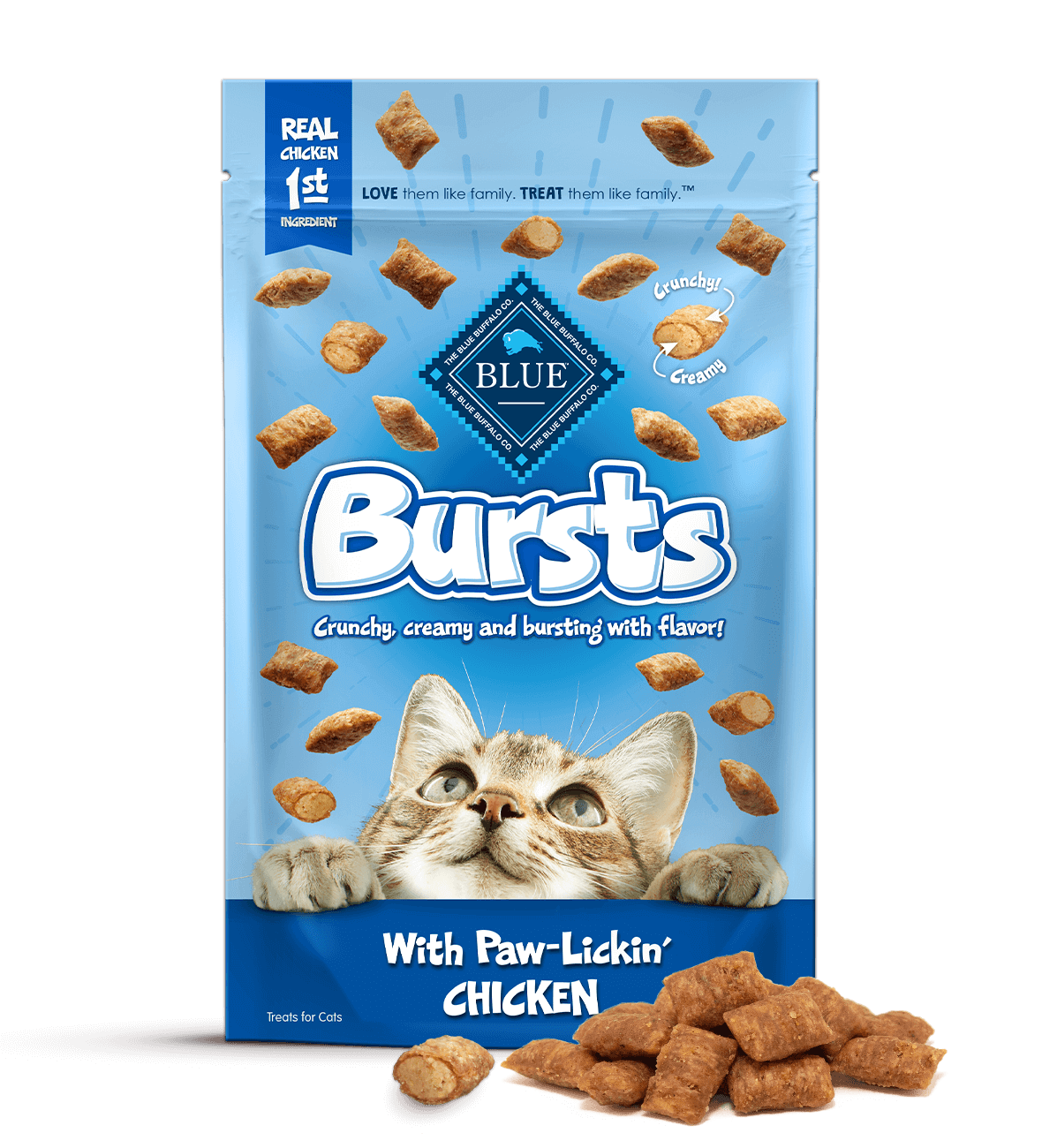 [My cat] has tried every single cat treat on the market and has turned her nose up to every single one until I got her these on a whim. She will climb all over me to get to the bag...
digitalxxfreedom on BLUE™ Bursts Paw-Lickin' Chicken