Share all the fun and joy of tasty holiday moments by giving your dog delicious and healthy BLUE treats!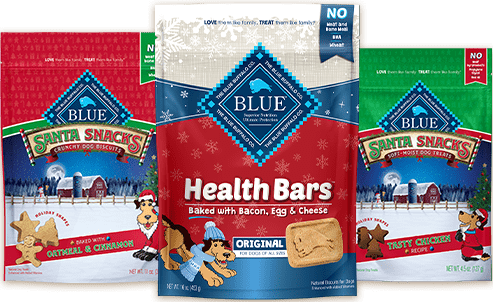 Learn About Blue Buffalo Dog Treats
Make tails wag with these ho-ho-wholesome treats.
Starting on November 27th
Get 12 Days of Seasonal Tips, Savings and Giveaways!
Enjoy 12 days of holiday pet tips, how-to videos, coupons, and giveaways – including a chance to fill your pet's stocking with tasty BLUE treats! Check our Instagram and Facebook pages daily.