When it's time for a hike, adventure, or a trip to the park with your dog, you always want to grab their favorite treats for the journey. That's why we made it easy with a brand-new way of enjoying our yummy BLUE Nudges treats.
BLUE Nudges On-the-Go are small, soft treats made with deliciously real USA chicken, beef, or pork — three recipes your dog will love — packed in a unique, travel-ready flip-top container. The container clicks to open and close, so you'll know it's sealing in the freshness with every use. Just grab and go when it's time to set out with your pup, or you can always keep them in your car (the new packaging fits perfectly in your cupholder!) to make things easy.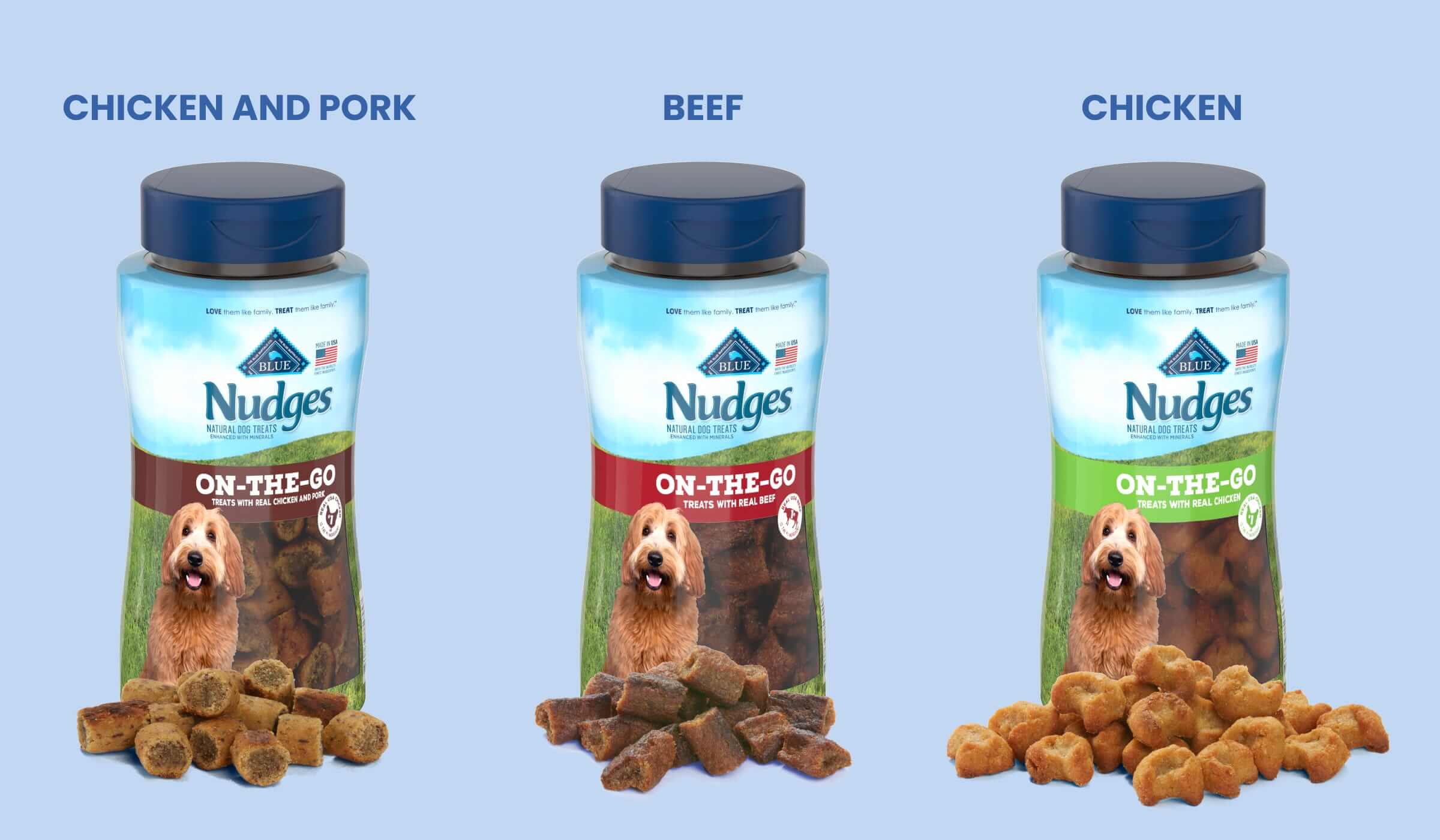 Every treat is crafted in the USA with the wholesome, natural ingredients you've come to expect from Blue Buffalo. There are no artificial flavors or preservatives and no corn, wheat, or soy, so you know it's a treat you and your dog will both be excited about.
Great for training, rewarding, and of course, spoiling, these delectable treats are the perfect addition to all of your pup's adventures! Grab some today and share your excursions with us here on Buddies and on our social channels!