Who doesn't love a good smoothie? The creamy texture and delicious fruity combinations make smoothies the perfect sipper for summer. Well, we thought about it and have come to the conclusion that there's no reason why your favorite four-legged friend can't enjoy a cool, fruit-infused treat, too.
Enter our favorite watermelon-coconut concoction, just in time for those relaxed, sun-kissed days: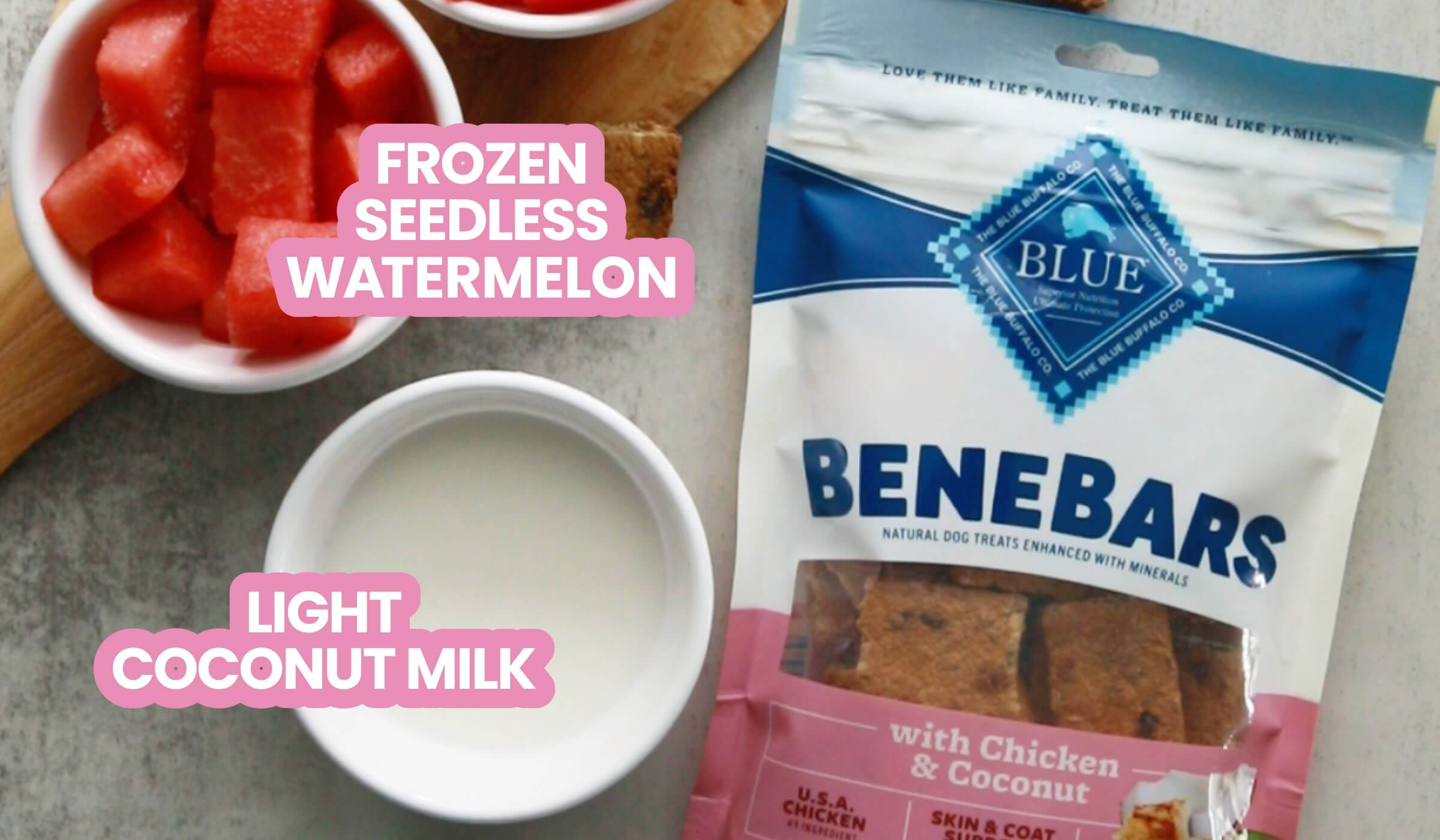 Ingredients:
2 cups frozen watermelon (seedless), cut into cubes
1/3 cup light coconut milk*
Crumbled BLUE BeneBars with Chicken & Coconut
*Contact your veterinarian if you're concerned about adding new recipes or ingredients like coconut milk into your pet's diet.
Directions:
1. Using a blender, combine the watermelon and coconut together until smooth.
2. Pour over ice into your pup's bowl.
3. Top with crumbled pieces of BLUE BeneBars with Chicken & Coconut.
4. Enjoy your favorite smoothie (or share this one with your pup) and take it all in on a nice patio.
If you end up making too much or have extra, you can always freeze it and make pupsicles for one of those sweltering summer days. Your dog will love you even more than they already do (if that's even possible), and you'll have an easy way to cool them off.
In case you haven't heard, BLUE Benebars with Chicken & Coconut are our newest dog treat and come packed with health benefits. The Chicken & Coconut recipe has Omega 3's and 6's that support your dog's healthy and skin and coat.
There are also two other scrumptious recipes to taste test: Chicken & Apple and Chicken & Mixed Berries. The Chicken & Apple has prebiotic fiber which helps aid healthy digestion, while the Chicken & Mixed Berries includes Vitamins C and E for immune support.
Once you've whipped some up, show off how you treated your pup to this special treat on Connect — we want to see how you made it your own!