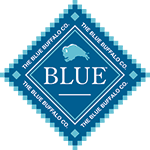 Blue's Buddies
Luke
Nickname:

Boogah Face

Birthday:

10/26/2013

Favorite Toy:

Sqeaky balls

Favorite Activity:

Hide and Seek ( I seek)

Least Favorite Thing:

Eating

Rules I Like to Break:

Escaping and going to the neighbors house

Craziest Thing I've Done:

Dragged my mama across the neighbors yard to chase a chicken (i got the butt)

Perfect Day:

Long hike
View Winner Profile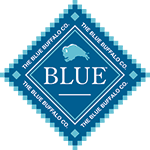 Blue's Buddies
Jax
Nickname:

Jacko

Breed:

American Shorthair

Hometown:

Houston , TX

Birthday:

04/01/2018

Favorite Toy:

Anything with bells or feathers!!

Favorite Activity:

Meowing at my mom

Least Favorite Thing:

Carriers

Rules I Like to Break:

Kocking ALL of my litter out of my box

Craziest Thing I've Done:

Scaled back of couch sideways after a toy

Perfect Day:

NEVER being put down!! PETS ALL DAY!!
View Winner Profile
Now it's your chance to win

1.

If you are new to Buddies, sign up to create your Buddies profile.

2.

Create a Trading Card and upload your pet's photo. Fill out fun facts about your pal.

3.

Once your card has been created you will be automatically eligible to win our Buddies of the Month treats!