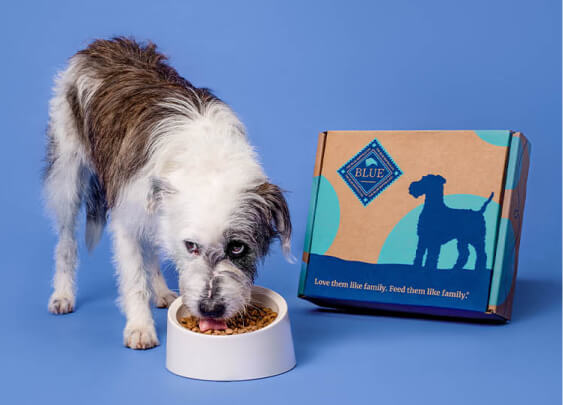 How do you score exclusive swag, treats, and more? Points, points, points. You'll earn them for completing activities in Buddies — like adding milestones to your pet's Timeline or purchasing select Blue Buffalo bundles, available exclusively in the app!
Want to join Buddies? Enter your number and we'll send a link!
Want to join Buddies? Select an option to download the app!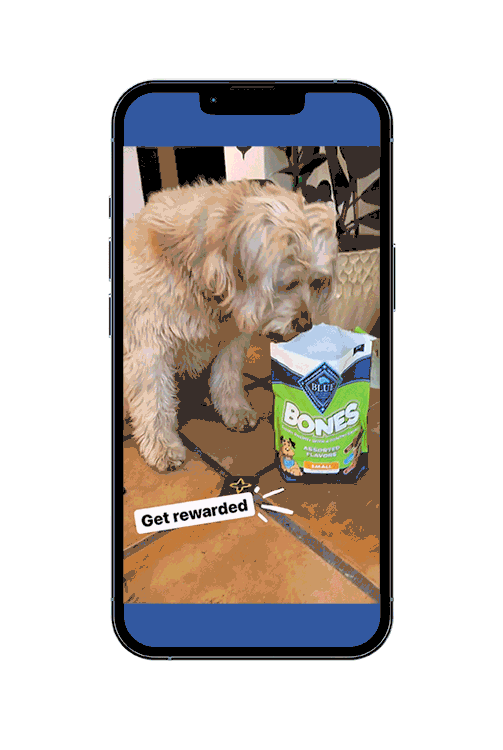 Earn big with Buddies.
---
How to Earn Points
Buy Blue Buffalo foods and treats
Look for the QR code insert in eligible BLUE products, scan it in the Buddies app, and watch the points roll in. You'll get a special bonus for your first scan!

Complete fun Boosts
Supercharge your points by activating and completing Boosts in Buddies! Keep an eye out for these limited-time chances to earn even more points.
Track your pet's info
Keep tabs on your pet's wellness, milestones, veterinarian visits, meals, exercise, and more in your pet's Timeline — and earn points along the way!
Shop exclusive bundles
Our specially curated bundles feature Buddies gear, Blue Buffalo foods and treats, and more — or build a bundle for your one-of-a-kind pal! Earn points and delight your pet every time you buy a bundle.
Expand your Buddies family
Add your pet's other family members to your profile to keep everyone informed — and earn points faster, together.
Refer a friend
Sharing the love puts points in the bank. Introduce your fellow Pet Parents to Buddies and earn 250 points for each person who downloads and joins. Six successful referrals adds up to a free treat!
Start Earning Points
Turn points into playtime.
---
Rewards & More
Exclusive Bundles
Available only on Buddies, bundles of BLUE foods, treats, and swag are the perfect way to show love, celebrate milestones, and feed your pet's lifestyle.
Tasty Foods & Treats
When you get rewarded, your pet does, too — especially when you redeem your points for tasty BLUE wet foods and treats. It's a great way to find new faves!
Buddies Gear
Find exclusive Buddies swag and gear — like toys and customizable tags — in Rewards. Don't miss out on seasonal surprises, limited-edition collectables, artist collaborations, and special treats for you, too!
Join Buddies by entering your number and we'll send you a link.
Download and join Buddies today!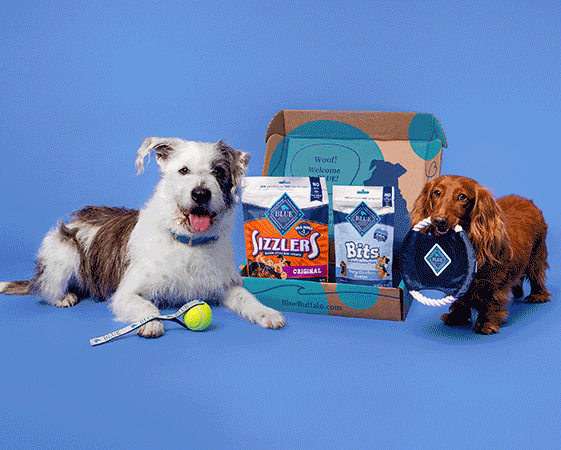 Browse Buddies Rewards
Ready to redeem your points ? Explore the lineup of Blue Buffalo treats, fun toys, and more available only on Buddies. New items and seasonal surprises are added all the time — so be sure to check Rewards often for the latest goodies!

Frequently Asked Questions
How do I enroll?
You are automatically enrolled in Buddies Rewards when you register for a Buddies account in the app!
Who can join Buddies?
To be a member of Buddies Rewards, you must be at least 13 years old.
How do I earn points?
You can earn points by:
Engaging with the Buddies app by adding your pets' diet and wellness information, as well as entries to your pets' timeline about their exercise routine, vaccinations, medications, and everyday activities.

Purchasing BLUE Bundles — just tap Shop at the bottom of your phone screen in the app.

Purchasing and scanning qualifying Blue Buffalo products.

Learn more about how to earn points

here

.
Where can I locate the QR insert card in eligible Blue Buffalo products?
The QR insert card is typically located inside, toward the bottom of the bag of eligible products. This is different from the SKU barcode located on the outside of the package.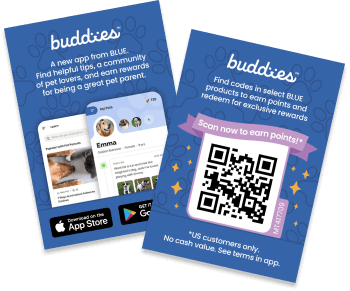 As we continue to roll out the QR insert cards, please note there is a chance not every bag will contain a card. We are actively working to ensure every eligible bag includes a QR code and we appreciate your patience as we enhance this new feature.
How can I redeem my points?
Head to Rewards in Buddies to redeem your points for exclusive products and experiences! Your points are always deducted in the order they were issued, with the oldest points redeemed first. Click here to see how many points are required to redeem for specific rewards.
How do I keep my Buddies account active?
Your account is no longer considered active if you have not earned Activity Points or redeemed any points within 366 days. So be sure to earn Activity Points or redeem points within 366 days to keep your Buddies account active! For more information, see the official Buddies Rewards Program Terms & Conditions.
When do my points expire?
Points are valid for 12 months from the date they were issued, unless otherwise noted. Points that are not redeemed within 12 months will expire on the first day of the month after the 12-month period ends. Additionally, if your account is inactive, all your points will expire on the day your account becomes inactive. For more information on active and inactive accounts, see the official Buddies Rewards Program Terms & Conditions.