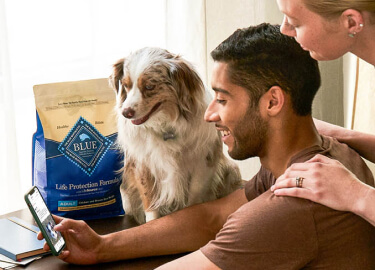 Free Mobile App for Pet Parents
Buddies by Blue Buffalo is the app for Pet Parents just like you. Earn points toward sweet rewards (like swag and treats!), connect with a community of fellow pet lovers, get expert advice, track your pet's wellness and milestones, and so much more.
Want to join Buddies? Enter your number and we'll send a link!
Want to join Buddies? Select an option to download the app!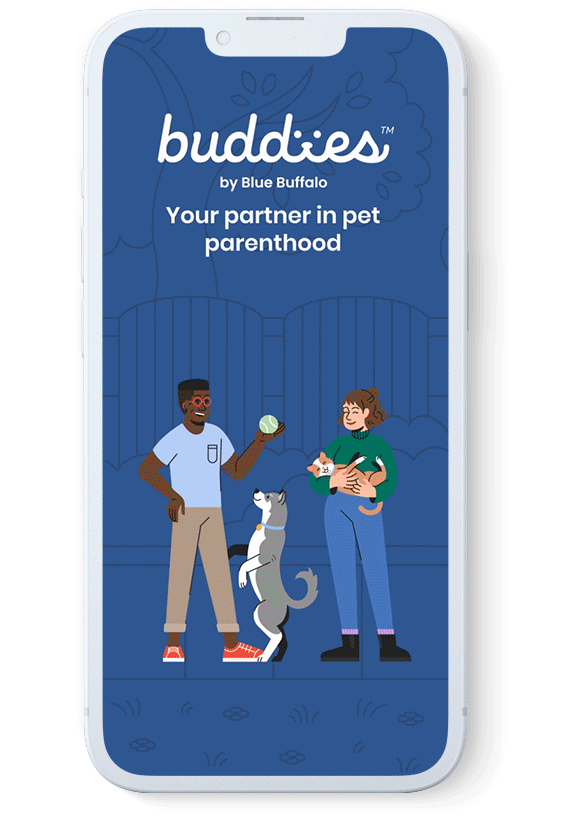 Be the best Pet Parent you can be with Buddies.
---
Discover Buddies
Earn exclusive rewards
Rack up points by using Buddies and scanning the QR codes inside eligible Blue Buffalo food and treats. Then redeem them for great rewards like BLUE goodies, awesome swag, and more!
Connect with the community
Jump into the conversation in Connect, the place to swap tips, pics, and stories with Pet Parents like you — plus, join fun groups to dig in to the topics you care about most.
Learn tips & tricks
Learn has expert advice and ideas for new and experienced Pet Parents alike. Tune in to the Life with Pets podcast, read trending articles, and get must-know tips to show love for your buddy every day.
Keep tabs on your pet
Use your pet's Timeline to track milestones, reminders, and more — all in one place. You can add things like meals, medications, veterinarian appointments, and special moments. You'll also earn points for logging exercise three or more times per month!
Join Now
Perks at your fingertips.
---
Fetch Exciting Rewards
Being a great Pet Parent deserves to be rewarded. Staying active in Buddies earns you points you can redeem for yummy Blue Buffalo foods and treats, sweet swag, and one-of-a-kind rewards. You'll also get points when you buy eligible BLUE foods or treats — just look for the QR code inside the bag!
Explore Buddies Rewards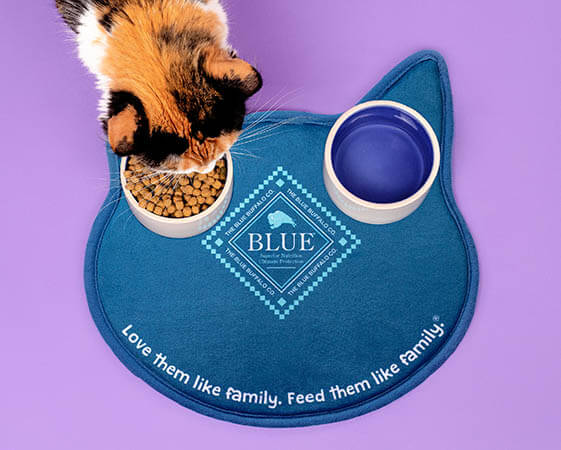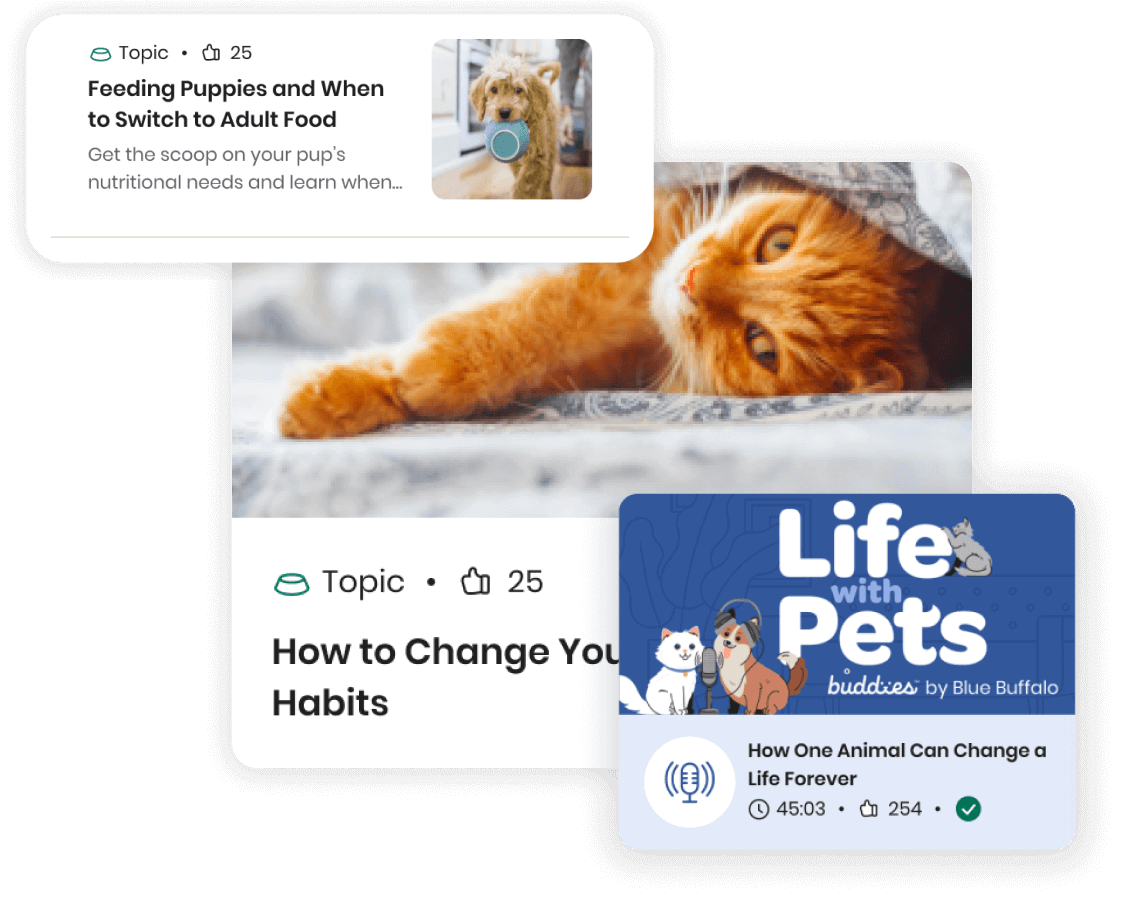 We've got the scoop on your best bud.
---
Get Answers & Advice
Check out our Learn library for fun ideas and in-depth answers to your most puzzling pet questions, like "When should I start training my puppy?" and "What do I do if my cat catches a cold?" Plus, treat yourself to episodes of our Life with Pets podcast for heartwarming stories, tips, and inspiration.
The more Buddies, the better.
---
Join Our Growing Family
From answering urgent questions to inspiring new adventures, we're here for every part of your pet parenting journey. Watch this video for a glimpse of what the Buddies app — and our amazing Pet Parent community — can do for you and your best friend.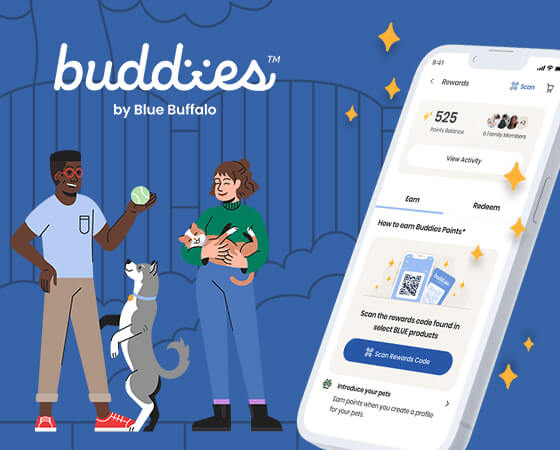 Play Video

Frequently Asked Questions
How do I download Buddies?
Where can I access my Buddies account?
You can access your account in the app by tapping the "hamburger" menu on the top-left corner of your phone screen.
How do I recover or reset my Buddies account password?
While you can't recover a lost password, you can reset or change it anytime. If you lost your password, tap "Forgot Password" on the login screen. We'll email a code to create a new one. To change your password for any other reason, simply tap "Change Password" in your Buddies profile.
I no longer want a Buddies account. How do I delete it?
Navigate to the profile section of the app and select "Delete Account" to delete your account.
How is my data being used by Blue Buffalo?
You can review our full
Terms of Use
, which includes our privacy policy, to see how we are using your data.
Is Buddies available in languages other than English?
Buddies is only available in English. We'll be adding more language options in the future!