Want to earn free food, treats, and swag for you and your pet? Check out Rewards, the most popular part of the Buddies app. Here, it actually pays to be a great Pet Parent — just engage with the app and purchase select BLUE products. How do you get started? Well, if you've signed up, you've already begun earning points!
Let's break down everything you need to know about Rewards.
Earning Points
You earn points in Rewards in two simple ways — using the Buddies app and buying and scanning the QR codes located in select BLUE products you've purchased.
You can earn points just for using Buddies. Earn them by signing up, creating a profile for your pet, updating health or nutritional info, sharing on your pet's timeline, and so much more. All you have to do is use the app and you'll rack up points!
The other way to earn points is by purchasing Bundles within the Buddies app or select BLUE products and scanning the QR codes located inside. These include many types of wet food variety packs, dry foods, and treats for both cats and dogs, all available at your favorite pet retailers. *
And keep a look out. We're always adding new ways to earn points because we love rewarding Pet Parents like you.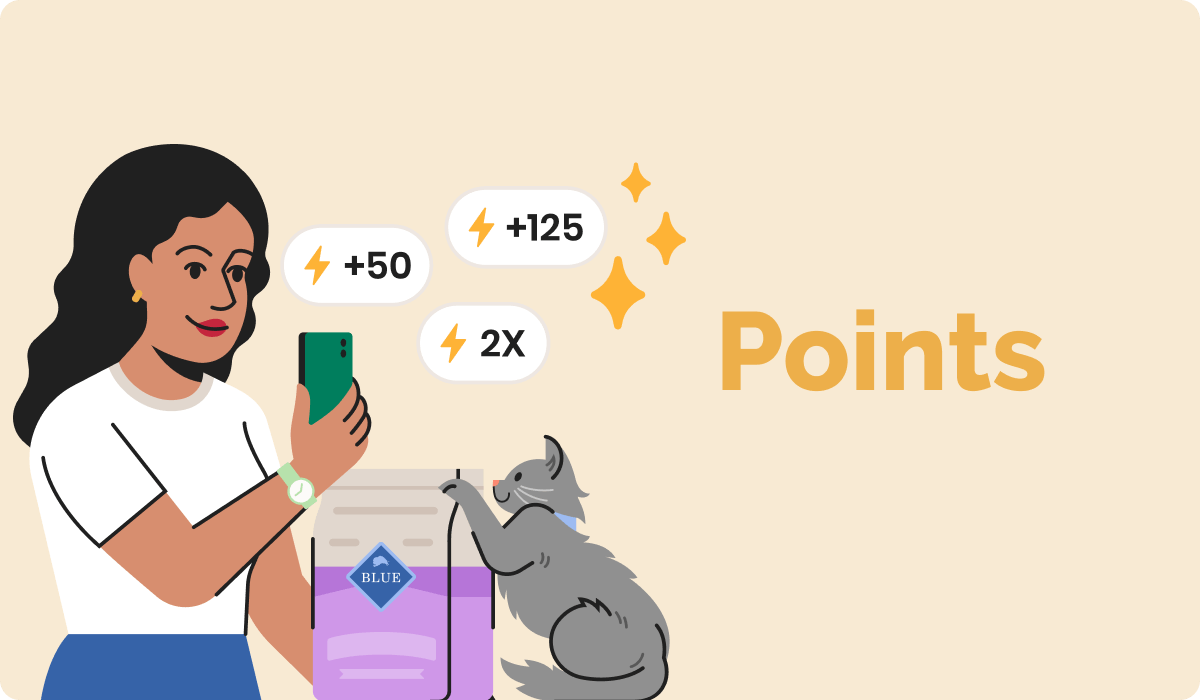 Activity Points and Perk Points
Activity Points include all the earning opportunities we just covered: from actions you take on Buddies. You can also earn Perk Points. These are points that don't require an action for you to earn, and are rewarded to you for things like limited promotions or special events, such as your pet's birthday.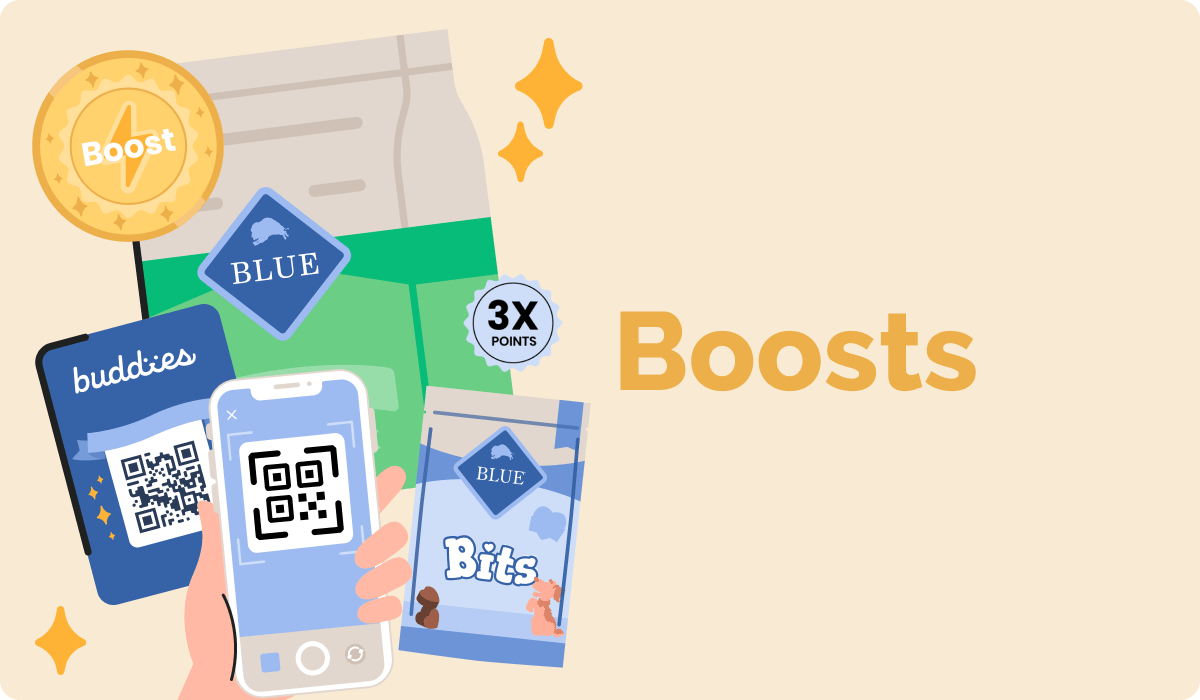 Boosts
You'll have regular opportunities to earn even more points through Boosts. These are limited-time offers that give you "extra credit" for engaging with the Buddies app. Boosts can multiply or add additional points to things that already earn you rewards.
To see what Boosts are available, go to the Rewards screen. They'll be listed right below the "Earn" tab. To activate available Boosts, tap "Activate." After you've activated a Boost, complete the activities listed under "Boost activity" to earn those extra points. If you don't see a Boost, keep checking back to see what's available.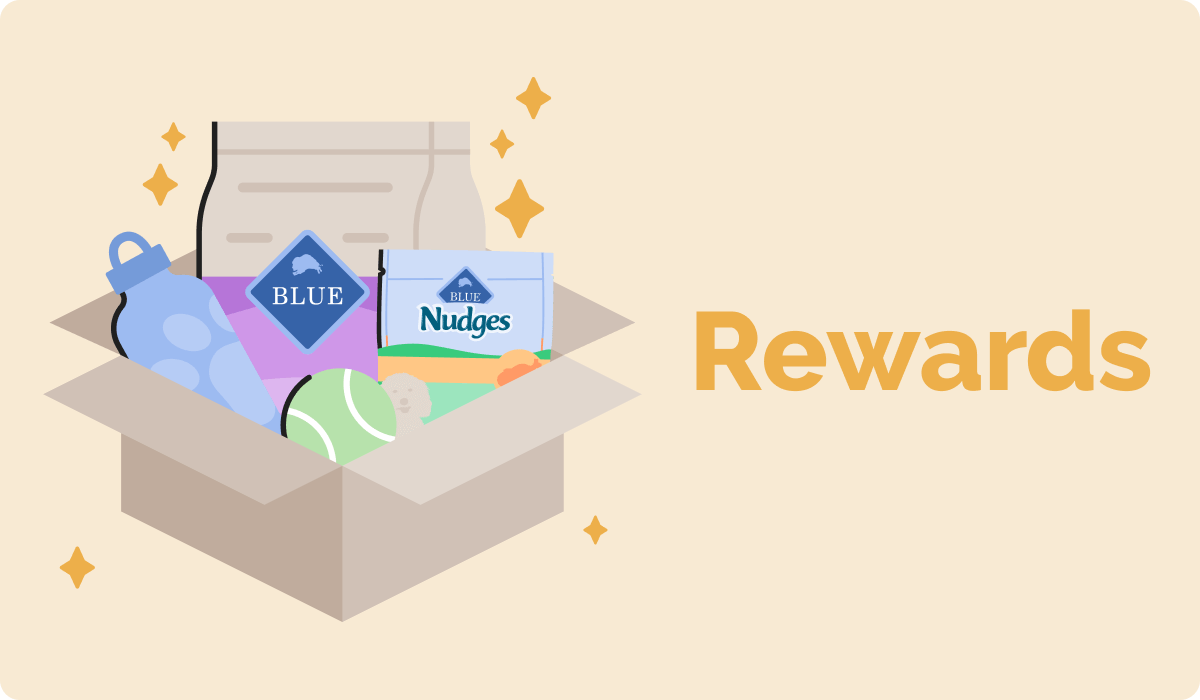 Redeeming Points
When you've got enough points, redeem them by navigating to the Rewards screen and tapping on "Redeem." There, you'll find a variety of options you can redeem your points for in different point levels. Options include treats, wet food packs, toys, pet apparel, and fun bundles for kittens, puppies, cats, and dogs. Once you select your Rewards, don't worry about shipping costs. Every Reward ships absolutely free.**
And be sure to check back often for limited-time Rewards for a variety of holidays, events, and special causes.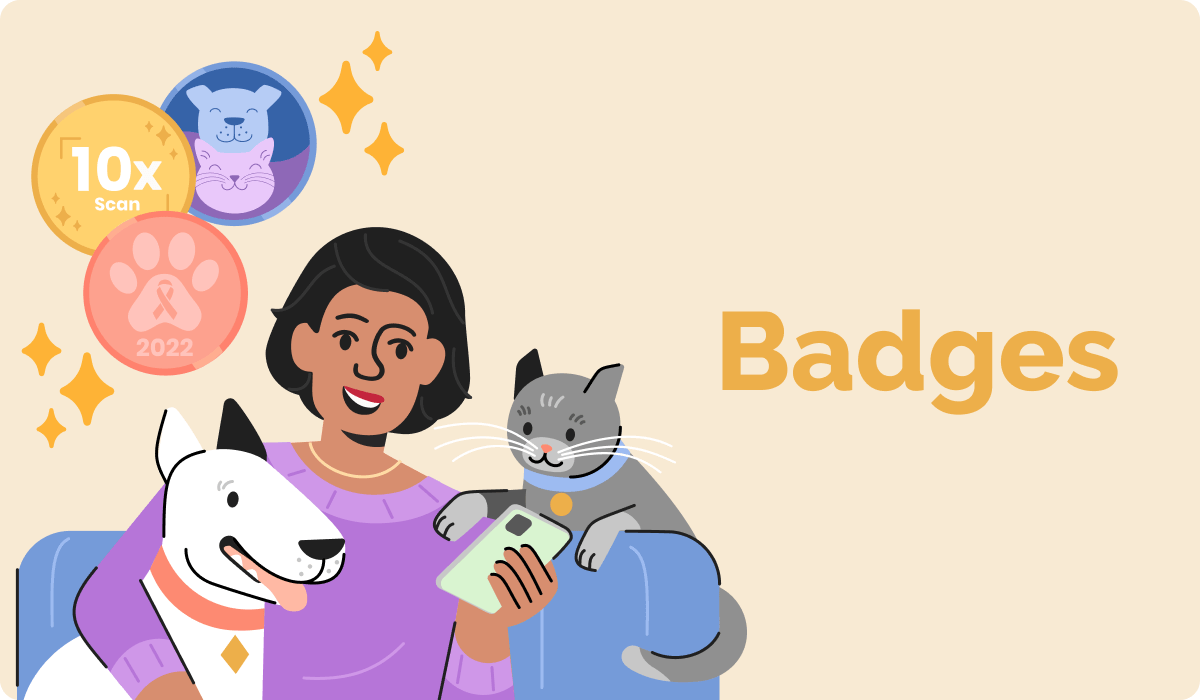 Badges
You can now show off your Pet Parent progress on your profile with Badges. Earn them by scanning BLUE products, sharing with the community, redeeming points, and more.
Where to find them:
From the home screen, open the side menu with the menu icon in the top left, then select your name on the top of the menu to go to your profile. Tap "My Badges" near the bottom of your profile to see what Badges you've earned so far and which ones you can add to your collection next.
Our mission has always been to be a partner in pet parenthood, and celebrating and rewarding you and your pets is one of the ways we'll be here for you and your fur family. There's no limit to how many Rewards you can earn, so start earning!
Where to find it: Navigate to Rewards from the Buddies home screen by tapping "My Rewards" in the top right corner. Or you can tap the menu icon in the top left corner, then tap "Rewards" toward the middle of your screen.
*As we continue to roll out the QR insert cards in packages of Blue Buffalo, please note there is a chance not every bag will contain a card. We are actively working to ensure every eligible bag includes a QR code and we appreciate your patience as we enhance this feature.
**Starting 7/1/2023, all points will expire after 12 months of account inactivity. The expiration could be staggered, depending on when you earned your points. If your account has been inactive for 366 days prior to 7/1/2023, all points will expire on 7/1 and the point balance will reset to zero.
Pet Parenting in the Palm of Your Hand
The free Buddies app puts pet intel and inspiration at your fingertips. Tap into more Learn articles, the Connect community of Pet Parents, and our Ask a Pet Buff feature — where you can chat live with trained experts. You can also use the app to earn points toward exclusive rewards, like swag and treats! Learn More
Want to join Buddies? Enter your number and we'll send a link!
Want to join Buddies? Select an option to download the app!