Article
In addition to connecting, rewarding, and tracking all things cat and dog, Buddies gives you access to purchase top-notch pet products in Shop. Curated and customized bundles give your furry friend Blue Buffalo food and treats, while also offering products you can only get on Buddies.
There are two ways you can shop our BLUE Bundles.
Bundles for ALL Occasions
Purchase selections of BLUE food, treats, and swag curated specifically for cats, dogs, kittens, and puppies, as well as limited-release bundles for holidays and special causes. Give your pup or kitty the chance to try a variety of goodies and treat them to something special with exclusive BLUE Bundles.
Build a Bundle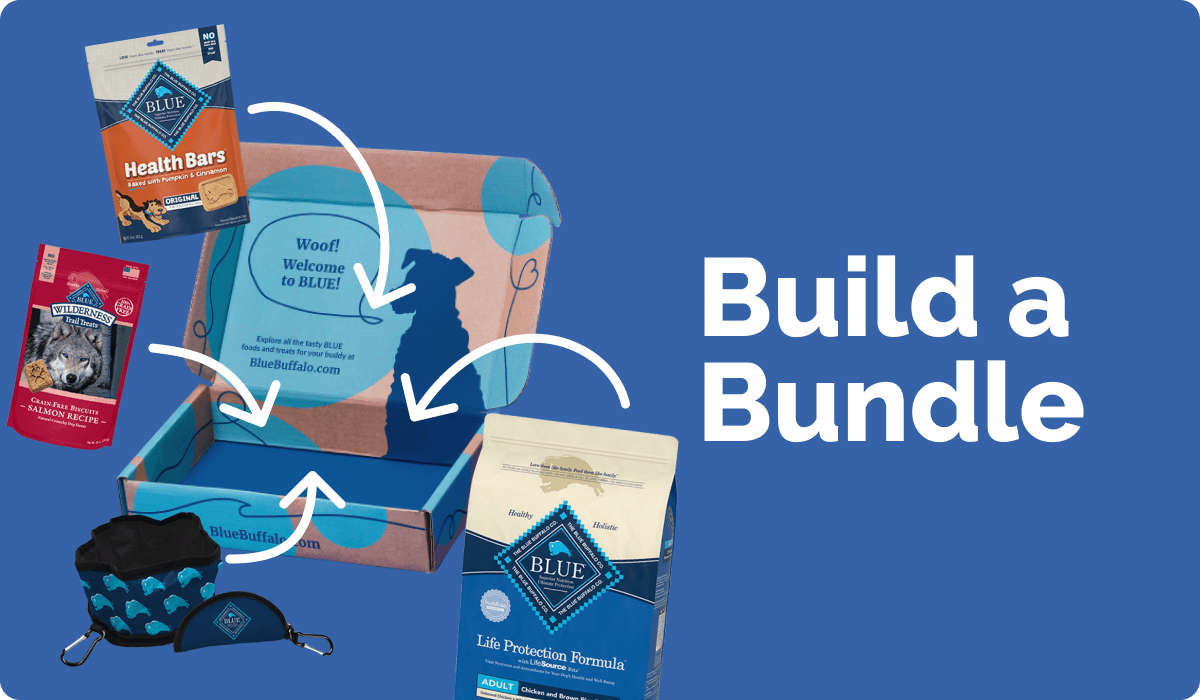 Get your cat or dog just what they want by building customized BLUE Bundles. Start with their standard daily food and their favorite treats, then add in some fun with toys for playtime and some sweet swag. Need a specific food flavor? Want to score a super sharp bow tie for your cat? You get to decide with Build a Bundle.
In addition, you'll also earn instant Rewards points for every purchase you make, and every BLUE Bundle ships free right to your door. So explore Shop and find something great for your pet today.
Where to find it: Navigate to Shop by tapping the bag icon labeled "Shop" on the menu bar at the bottom of your screen. It's the last icon on the right.
Pet Parenting in the Palm of Your Hand
The free Buddies app puts pet intel and inspiration at your fingertips. Tap into more Learn articles, the Connect community of Pet Parents, and our Ask a Pet Buff feature — where you can chat live with trained experts. You can also use the app to earn points toward exclusive rewards, like swag and treats! Learn More
Want to join Buddies? Enter your number and we'll send a link!
Want to join Buddies? Select an option to download the app!